Ukrainian Association of Ambulatory Physicians

Humanitarian help
The Ukrainian Association of Ambulatory Physicians provides humanitarian assistance to the affected population due to the aggression of the Russian Federation, which started a war on the territory of Ukraine on February 24, opening fire every day and firing rockets at peaceful cities and people.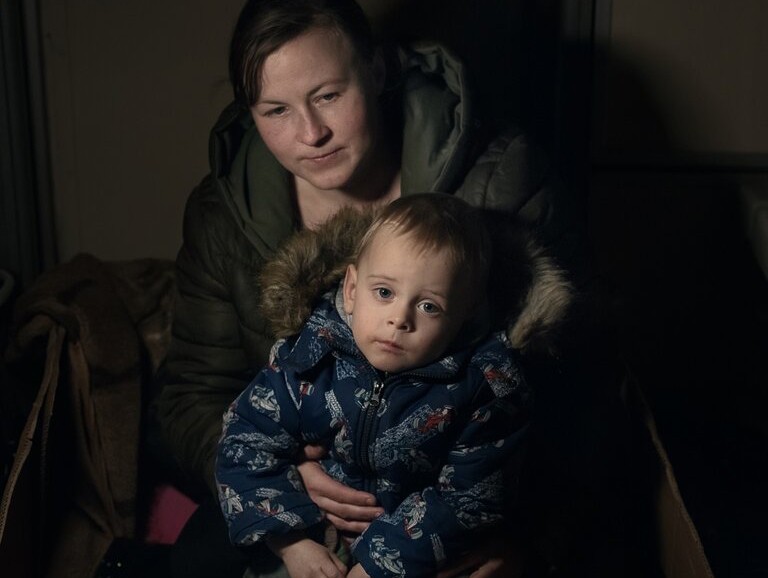 DPVOPMZ O.M. Makarova

DMGO Animal Protection "Loyalty"

Charity Foundation «Diia.My»

Ltd. «METRO cash and Cary Ukraine»

VC "Together to victory"

Charity Organization «BF For the Future of Ukraine»

JSC "First Ukrainian International Bank"

PJSC «AVK CONFECTIONERY FACTORY»

PJSC "YURIA"

Meat industry

Konfety Factory

Tera

Milk Alliance

Password Palyanitsa

Freedom Trust

Concord 3000

TM "Yarych"

TM "Yarka"

Production of plastic products "Uniplast"

Company "MED"

Production of plastic products BF "Vitka Dopomogy"

BF "Path of Unity"

BF "Eurovector"

Juices of Galicia
How the war changed the lives of Ukrainian doctors
Valentina Shportko, 41, oncologist (Bucha, Kyiv region)
Due to the active hostilities that are still taking place in my city, I lost my job. But I did not stop helping people. Currently, I am actively volunteering - collecting medicines needed by my compatriots, who, like me, remained in the occupation.
Andriy Shpektorov, 41, doctor of emergency medicine (+ infectious diseases, ultrasound) (Lviv)
This war has made many discoveries for me personally. Unfortunately, for the first time in my work I encountered a combat injury. My colleagues and I worked with the victims who were rescued from the blockages created by the missile strikes.
Natalia Pokusay, 46 years old, anesthesiologist (Kharkiv)
When my hometown was bombed, it was decided to evacuate to safety. After some thought, I went with my children to Poland, where I received temporary shelter.
...Read More
There I met a lot of really good people. They helped us with clothes and personal hygiene products, and all this was absolutely free for us! I was also given a job in the department of the local hospital. "At the moment, COVID 19 is over, I have no work, I have time," the quote said. What do you mean it's over???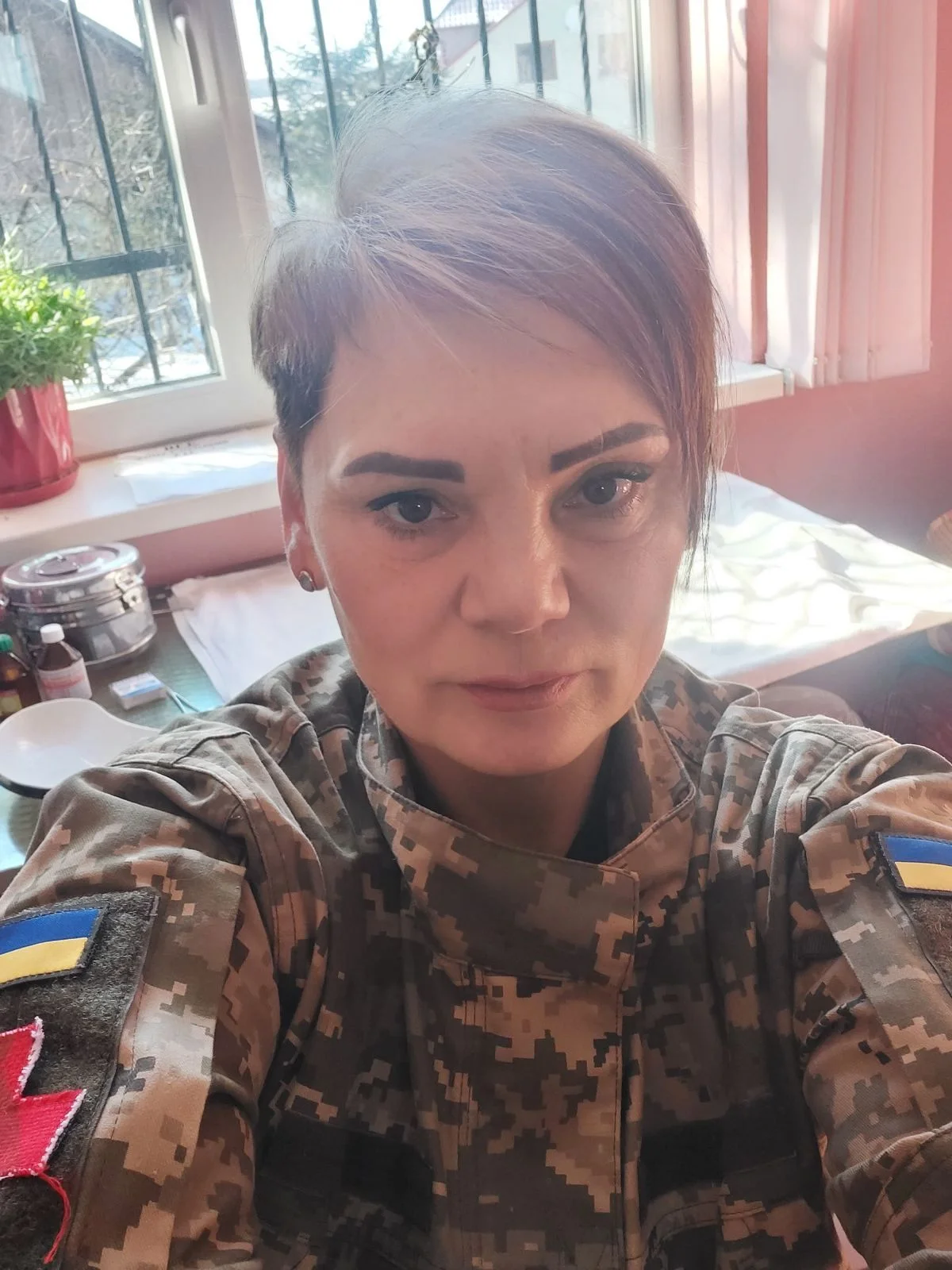 Ksenia Tkachuk, 57, psychologist and part-time combat medic (Chernivtsi)
With the start of the war in my home country, I immediately decided to join the territorial defense.
...Read More
At first she helped in Chernivtsi, and recently we were transferred to the so-called "Second Front Line", located near the capital. Here I am a psychologist and a combat medic. I am glad that I can be useful to my country and contribute to the future victory.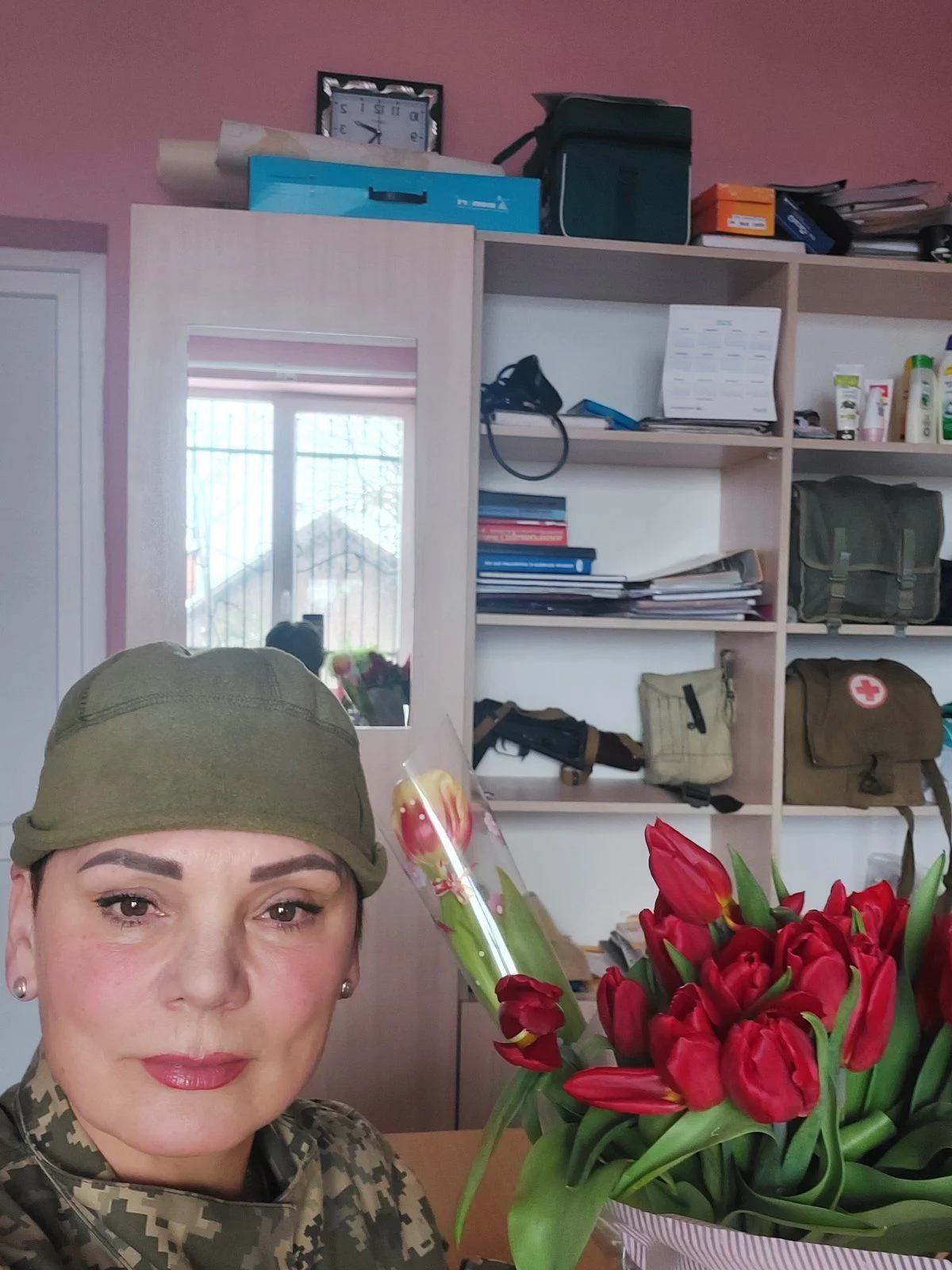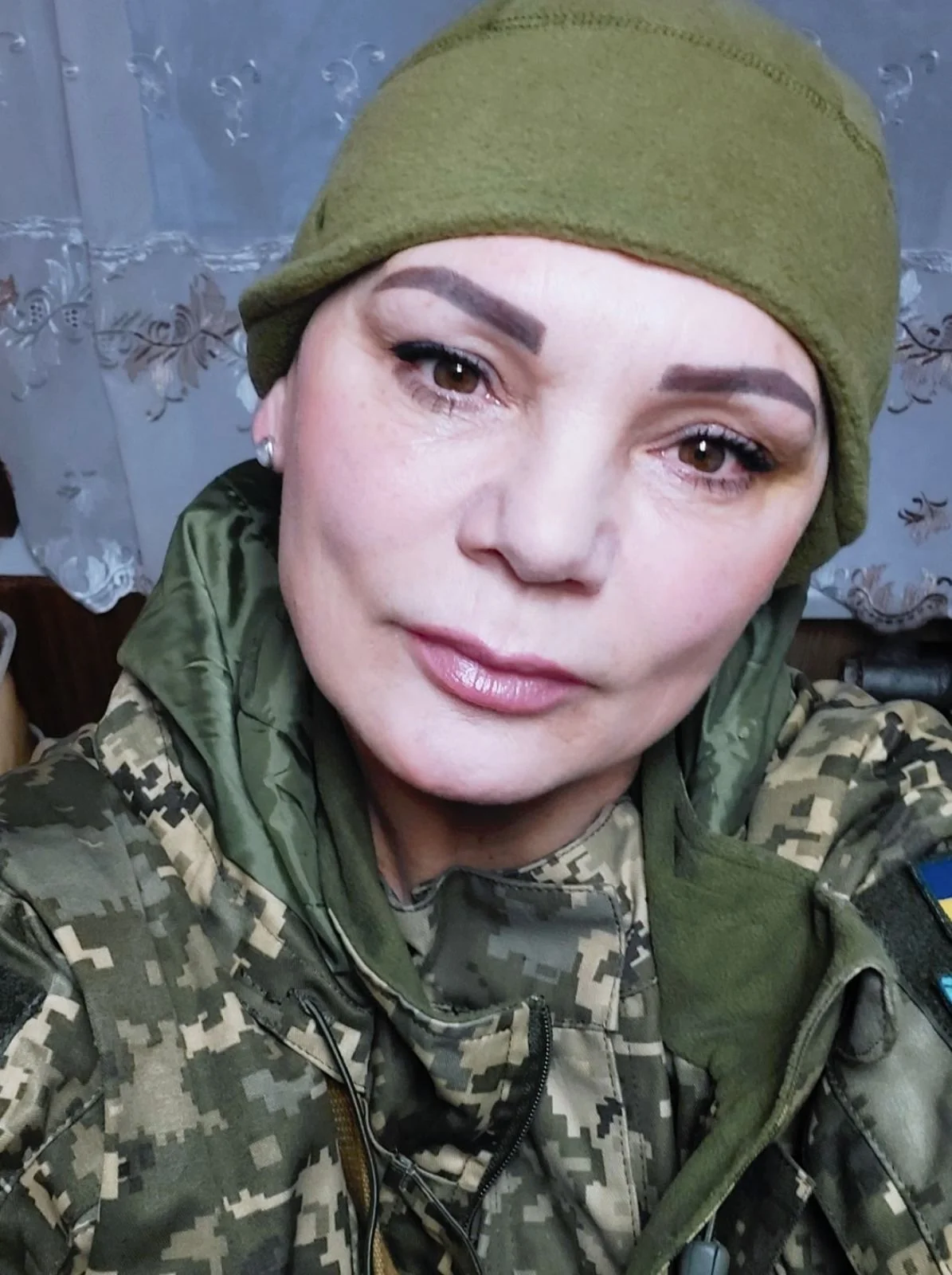 Halyna Rizen, 53 years old, pediatrician (Dolyna, Ivano-Frankivsk region)
Today we stay at home and make every effort to help children not only from our town, but also all temporarily displaced minors. I hope that the war will end soon and our beautiful past life will return.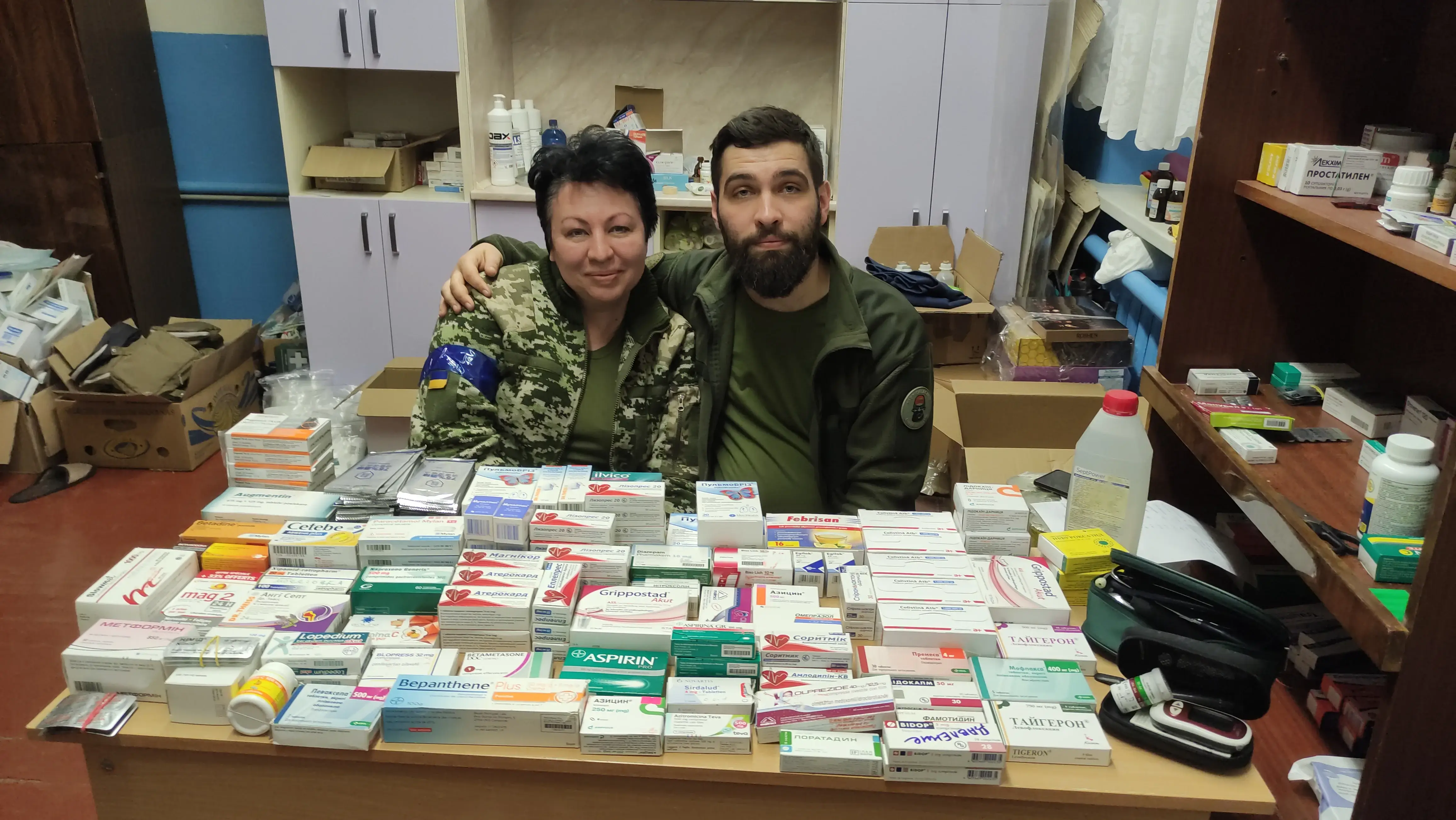 Serhiy Trokhimchuk, 47, general practitioner and part-time cardiologist (Kyiv)
Since the beginning of the war, despite the active shelling, it was decided not to leave Kyiv. I still work at the clinic. In addition, I spend a lot of time volunteering. I hope my contribution will help save as many people as possible.
Alla Zhuravel, 58 years old, pediatric cardiorheumatologist (Sumy)
As my hometown of Sumy came under occupation, my family and I were evacuated to a safer place in Poltava. Here I continue to help people by advising them online.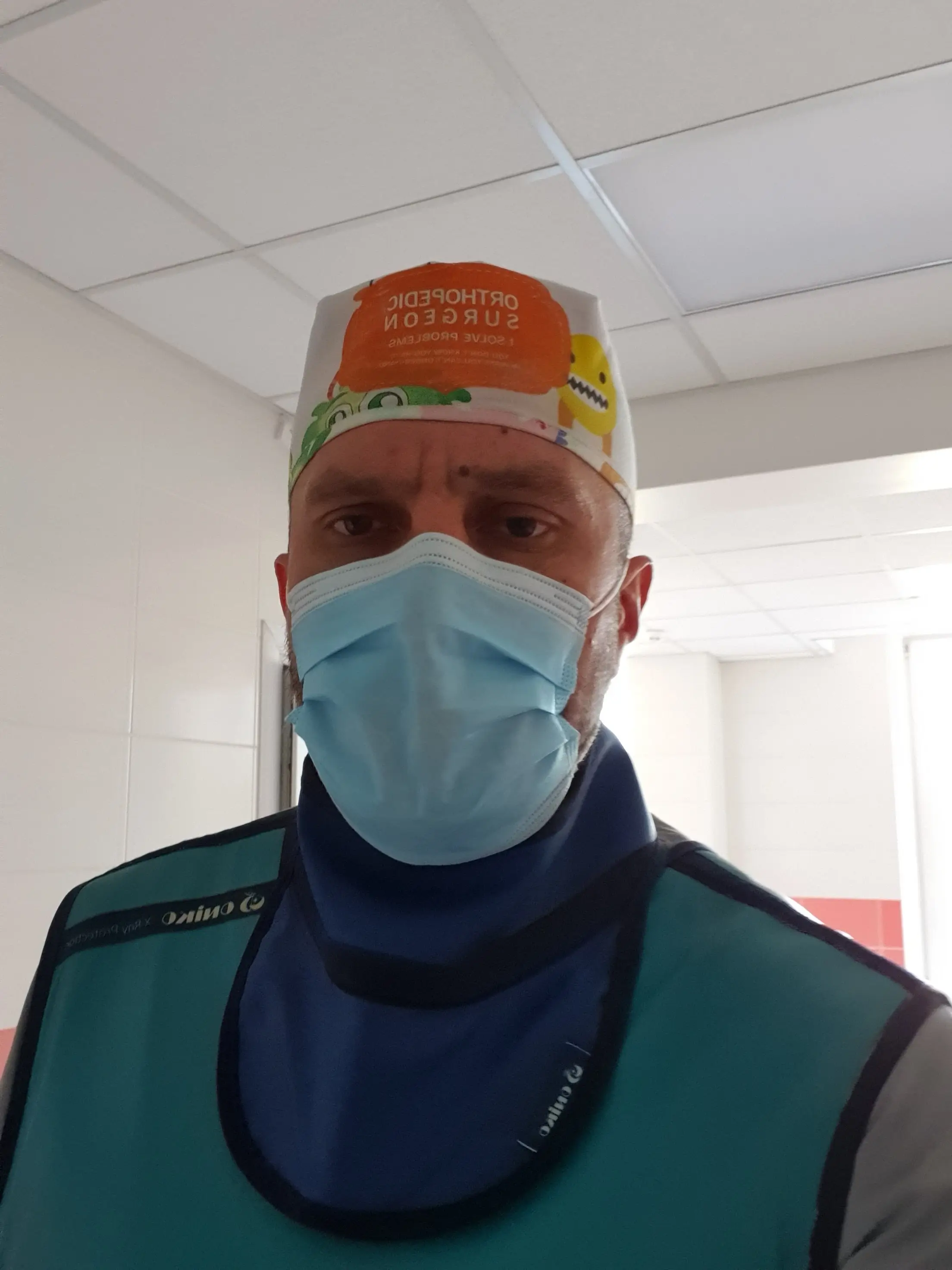 Serhiy Borodavko, 40 years old, orthopedist-traumatologist (Kyiv)
As hostilities intensified in the capital, the Kyiv City Children's Clinical Hospital, where I worked, was evacuated. After that, my colleagues and I decided to organize a small medical center, where we provide assistance to all who need it.
...Read More
I also joined the the territorial defense. In free time from duty, ready to cooperate.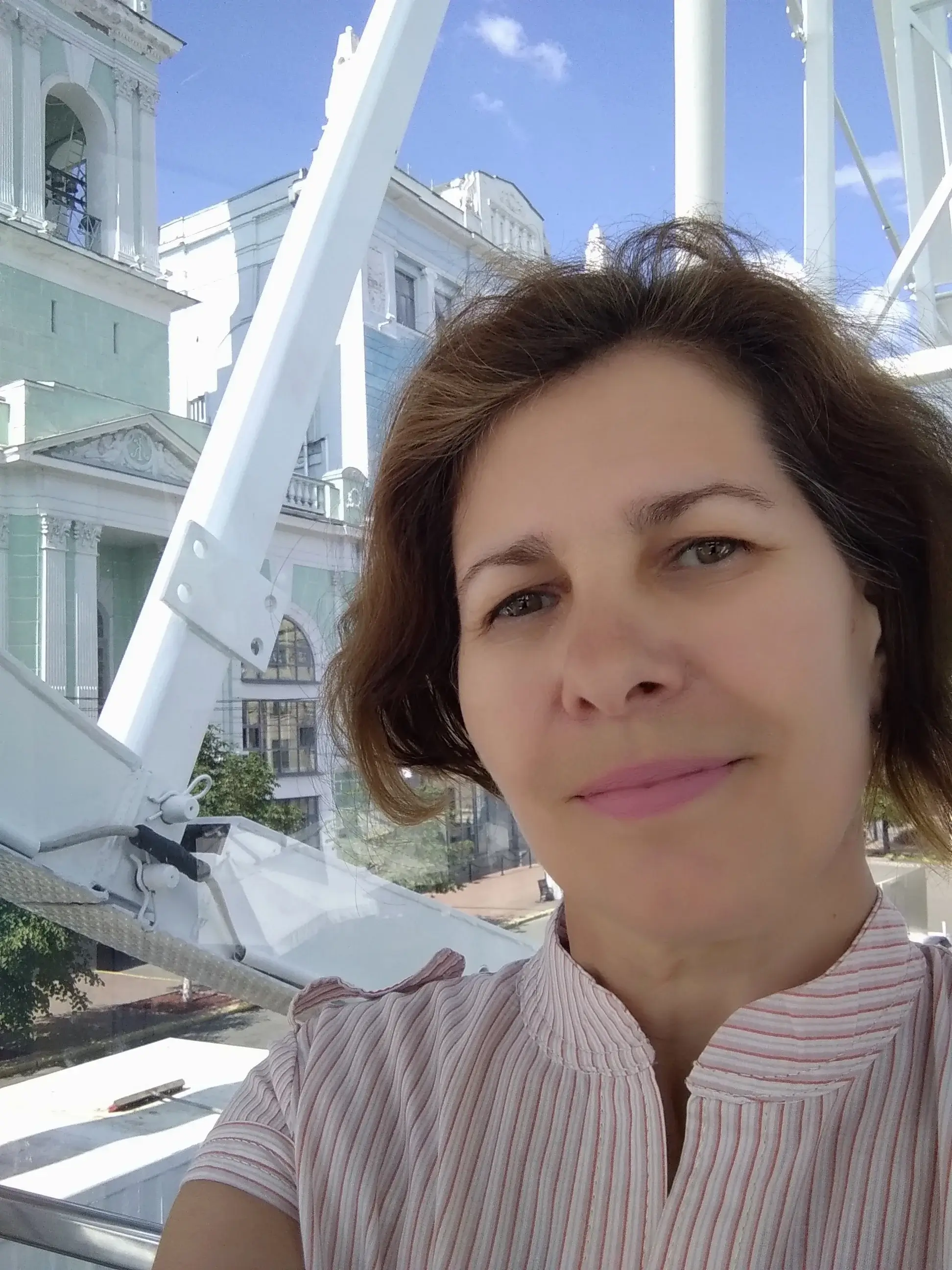 Tatiana Fronchko, 54, pediatric neurologist and part-time psychiatrist (Rubizhne, Luhansk region)
At the beginning of the war, the hospital where I worked continued to help the sick. Then we started to smoke a lot, so we spent about two weeks on the floor in the hallway, later we lived in the bath for a few more days because it was warm.
...Read More
Unfortunately, during this time we have learned by ear to distinguish which projectile is flying and whether it will fall far from us. This is a very scary skill. Just a few days after the start of hostilities in our town disappeared light, gas, water and heating. It was difficult to live, so later it was decided to go to a safer place. Today we are in Volyn, we exhaled a little with relief, but we still shudder at every suspicious sound. We hope to find a job and continue to help Ukrainians in this difficult situation. I also recently learned that the Russian military had settled in my apartment. Acquaintances say that there are a lot of them. This is rather strange, because all the windows flew out of the windows when I was at home. In addition, the occupiers occupied my father's garage. I hope that soon they will leave my home and we will be able to return to normal life.
Alyona Katinska, 29 years old, obstetrician-gynecologist (Kyiv)
With the arrival of the occupiers on our lands, my life changed dramatically. Surveillance of pregnant women is now carried out by telephone, and cases of counseling during sheltered births have become more frequent.
...Read More
In addition, my colleagues and I try to provide psychological support to expectant mothers. Due to the shortage of medicine in pharmacies, kneaded constantly ingeniously looking for alternatives, but I believe we will cope."
Halyna Kornovan, 64, general practitioner (Odesa)
At the moment I am trying to work on-line as much as possible. Sometimes I consult patients, and sometimes I conduct classes with interns and doctors. I believe that by doing our job well, we can bring our victory closer.
Olga Stupak, 69 years old, pediatrician (Kharkiv)
Our lives have undergone significant changes. Due to heavy bombing, we are forced to live underground - in basements, bomb shelters, in the subway. Some people are even afraid to rise to the surface out of fear.
...Read More
I condemn this war and those who started it. Now we live and work in conditions of active hostilities. We began to consult more often by phone, and sometimes we send various necessary information to our compatriots who went abroad with their children. We live, work and hope for the best.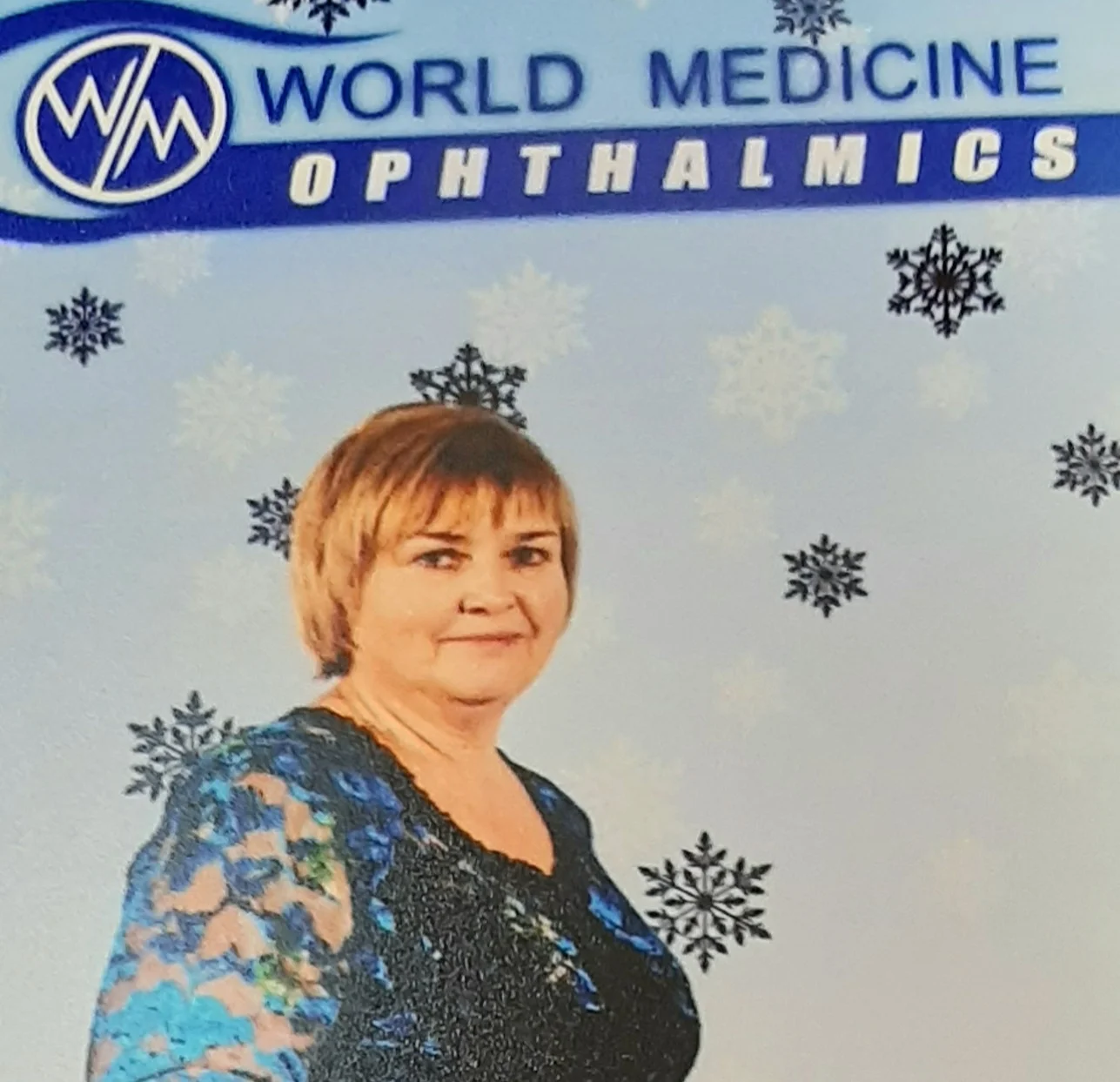 Myroslava Khandiy, 63 years old, pediatric ophthalmologist (Lviv)
Now, as before the war, I work in the Lviv branch of "Okhmadit". My colleagues and I try to help as many sick children as possible who have come to us from all over the country.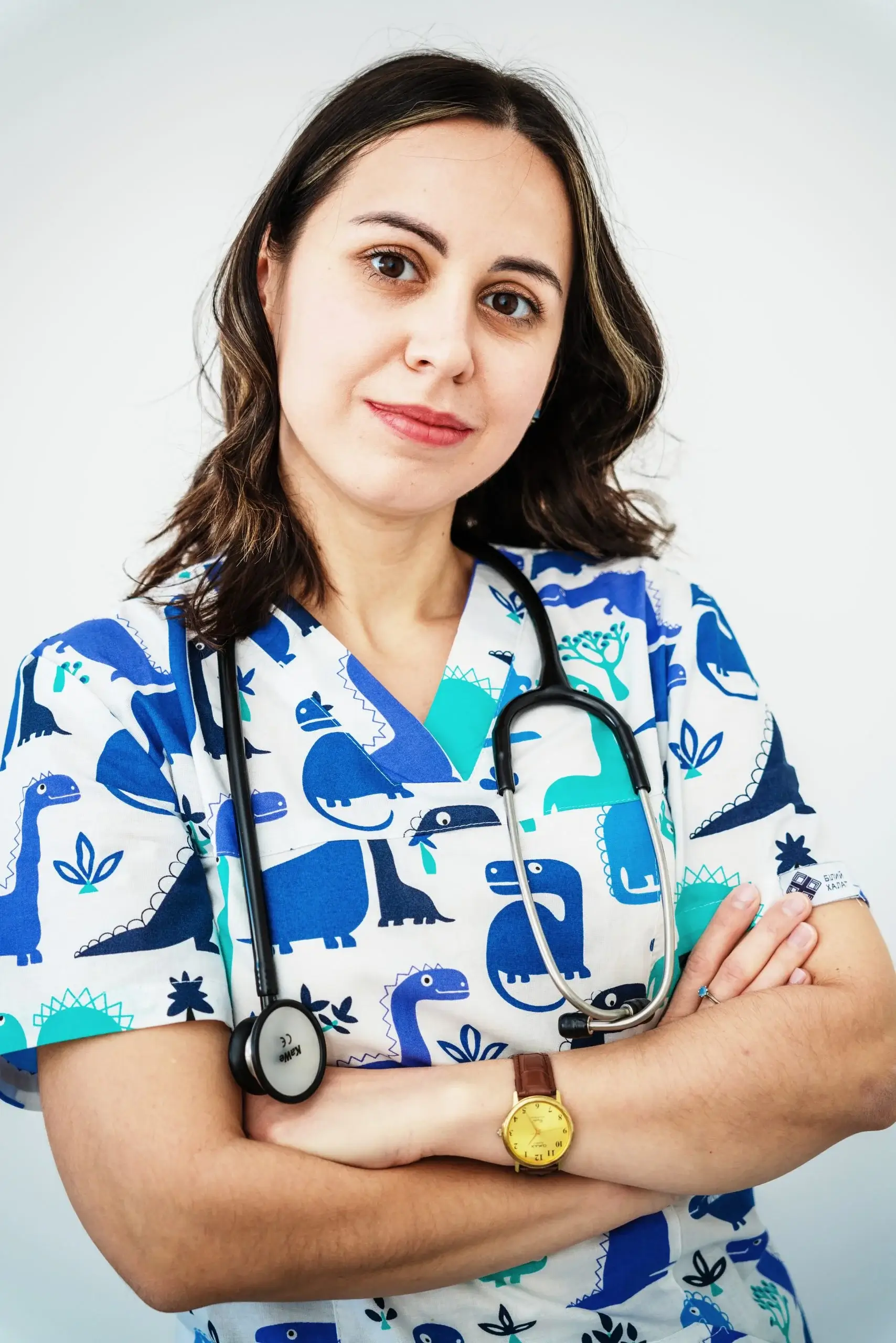 Anastasia Shestakova, 31, pediatrician and part-time pediatric infectious disease specialist (Khotiv village, Kyiv region)
My history of war began in 2014, when I graduated from Zaporizhia Medical University and had to pass a full-time internship in Donetsk. It was then that I realized for the first time that Russia is not a country to be friends with.
...Read More
It also became clear that I no longer have some relatives and friends. That is, people do exist, but for me these fans of the "Russian world" are dead. After that I entered the Zaporozhye Medical Academy of Postgraduate Education, from where I was sent to my native Mariupol. Later, due to lack of doctors, I was offered to work in the children's infectious diseases department, and I gladly agreed and soon received a certificate. At that time, my hometown was very restless: shells were flying in, children were dying. We tried to save everyone if possible.
Later, at the end of 2019, I moved to Kyiv, where I almost immediately began rescuing children from COVID-19, and did so until February 25, 2022. It was on that day that our hospital was evacuated. So, this terrible war started for me personally in 2014. It took a lot: Donetsk and Kyiv, where I worked, and Mariupol, where I grew up. Not only I, but the whole of Ukraine suffered these painful losses.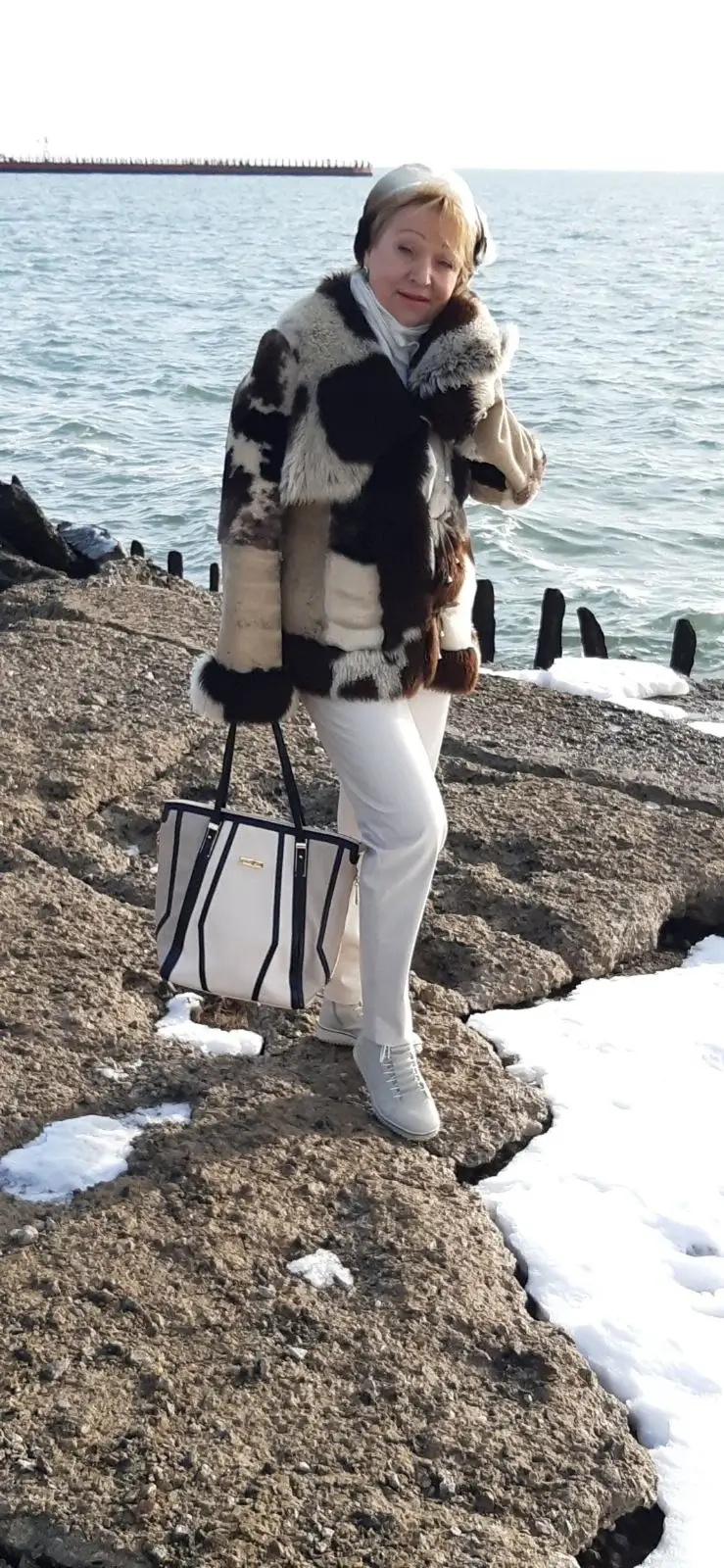 Irina Dagaeva, 68 years old, otolaryngologist (Mariupol, Donetsk region)
I came to Mariupol in 1977 immediately after graduating from Donetsk Medical University. All this time I worked in public and private clinics, and from time to time I gave lectures to young colleagues. My last working day was March 5.
...Read More
Before that it was more or less calm, but after that hell began. I was forced to collect all the surviving medcine from the pharmacies destroyed by the shells, and surgical instruments from the medical center. This became my faithful assistants in working with victims. As it turned out, in the places where we were hiding, I was the only doctor for 700 people. I had to bandage the wounded, stop heart attacks, treat diabetics and hypertensives. Much work has also been done for pregnant women, parturients and newborns: babies who have been evacuated from a destroyed maternity hospital have had their navels treated and women have stopped uterine bleeding. And I did all this 24 hours a day without light, heat, communication, food and water. Unfortunately, the Red Cross did not help us, we saved ourselves. We waited for a long time for humanitarian aid, but due to active hostilities we did not wait. At our own risk, we decided to flee the city. Now I am in Lviv. I'm looking for a job, but in vain. It's scary to realize that I have nowhere else to go. After the arrival of the occupiers, no houses or even cities remained.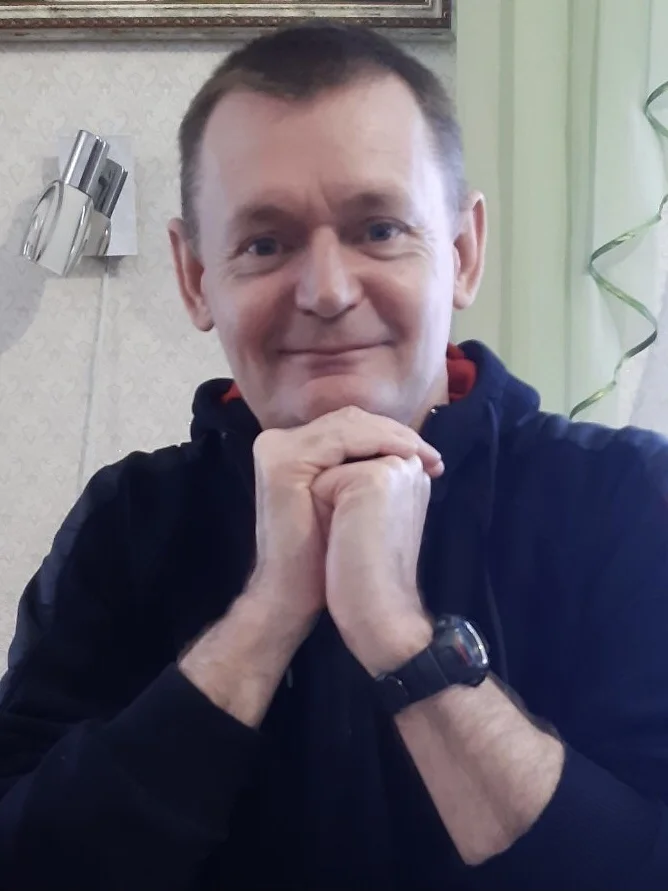 Konstantin Sushchenko, 55 years old, neurologist (Sumy)
Before the war, I ran a private clinic that specialized in the rehabilitation of patients with musculoskeletal problems. Our staff consisted of at least 5 doctors (neurologist, orthopedist, rehabilitologist and others), every day we helped 30-40 patients. Everything has changed since the beginning of the war.
...Read More
Due to the active hostilities, I was forced to close the clinic because I could no longer guarantee the safety of staff and visitors. It was very scary to stay at home, so I moved in with a friend who set up a small, secure bomb shelter in his basement. The hardest thing for all these terrible events is my mother, who has been facing the second war for 84 years of her life.
A month after the start of hostilities, I decided to gradually bring the clinic back to life. We are currently holding free consultations, trying to help as many people in need as possible, but the city has big problems with the availability of medicines, which makes work very difficult. But we are not worried - we are working and hoping for the best.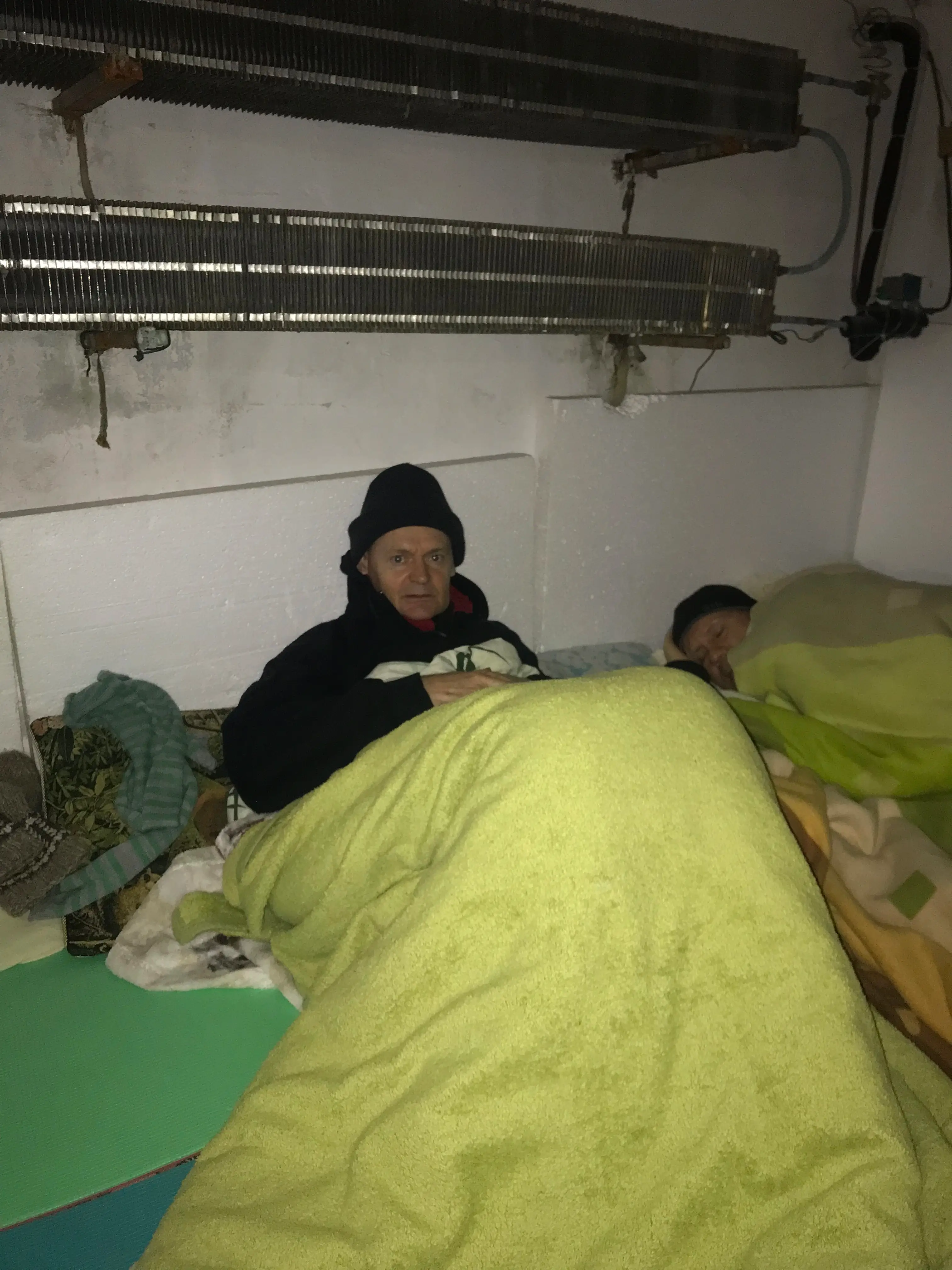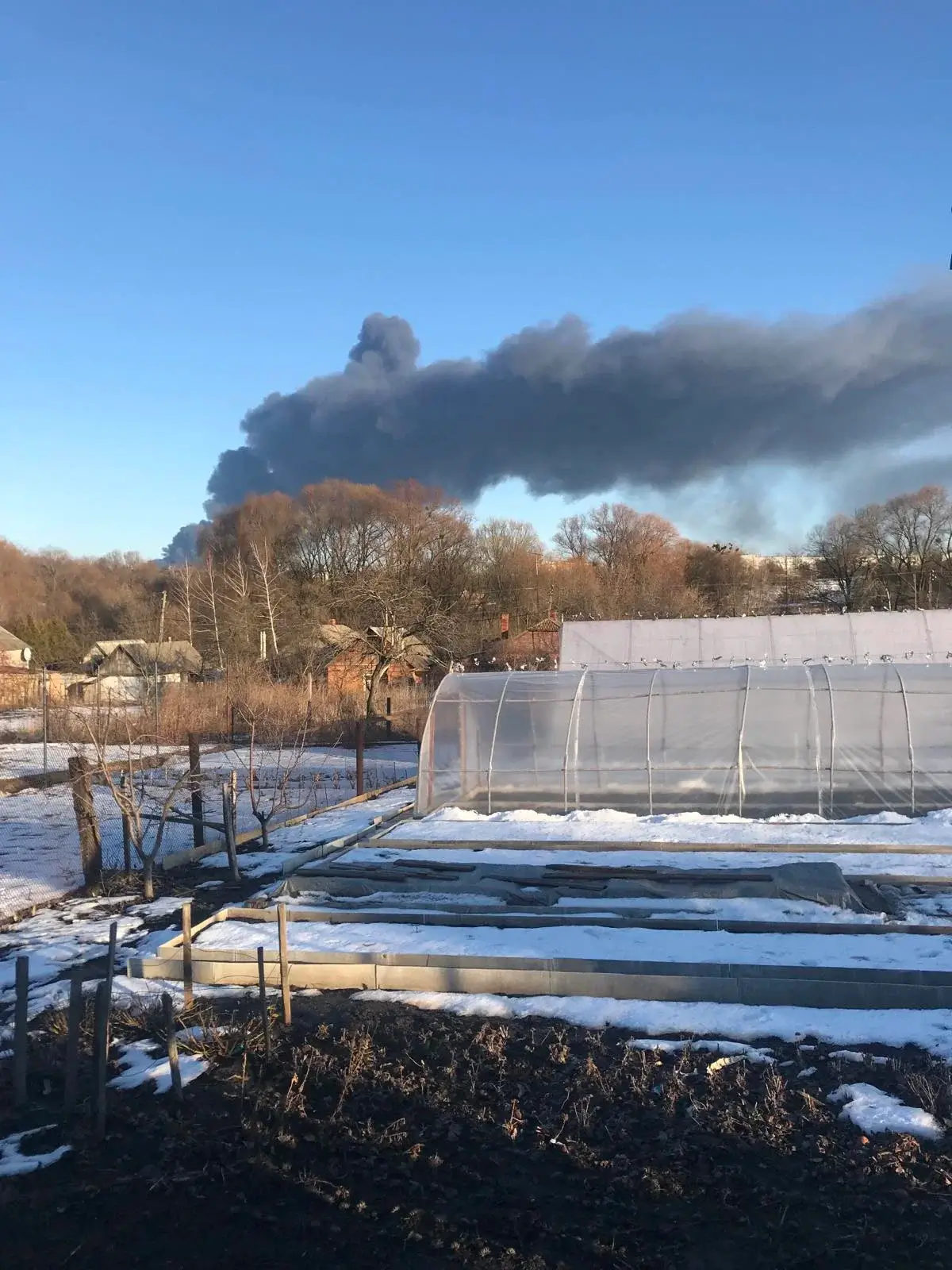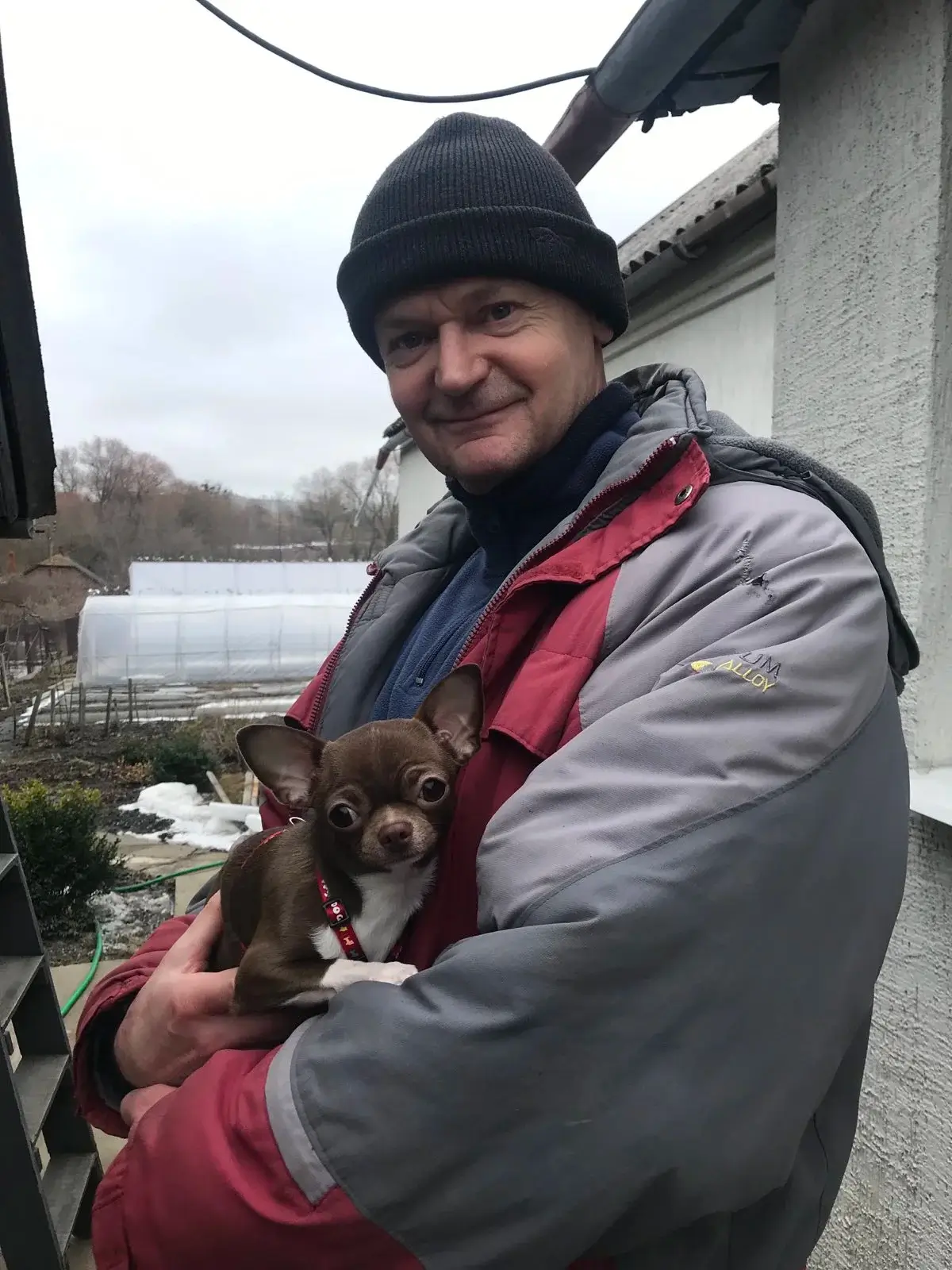 Tatiana Panashenko, General Practitioner (Odesa)
From day one, my son joined the Armed Forces of Ukraine to defend the country. So now my life flows from message to message from him. That is why, in addition to working in the medical center, I spend a lot of time volunteering, which focuses on providing various assistance to the military. I am very worried and hope for our speedy victory.
Serhiy Kichaty, 51, urologist (Kyiv)
Since the beginning of the war, I have been completely immersed in the digital world. Now I am actively conducting online consultations and providing assistance in a special chatbot. And most importantly, it's all free.
Vladimir Panchyshyn, 37 years old, doctor of functional diagnostics (Chernivtsi)
When the war came to our country, the work became much more. In addition to my main job at the hospital, I began assisting the local military medical commission.
...Read More
We take turns, so we are able to provide assistance around the clock not only to locals but also to migrants. In addition, I am involved in attracting, transporting and sorting humanitarian aid from my acquaintances from Moldova. In short, I work tirelessly without days off.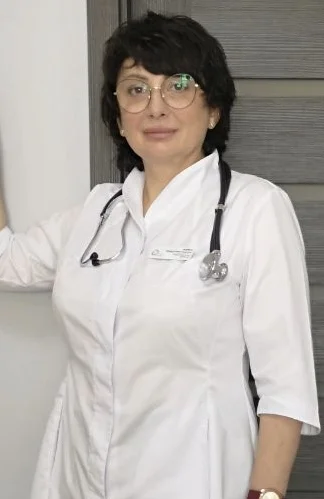 Larisa Boyko, 54 years old, doctor-allergist (Zaporizhzhya)
Since the beginning of the war in Ukraine, I have actively begun to conduct online consultations. People who require additional help, even richer, I will treat them early in the evening.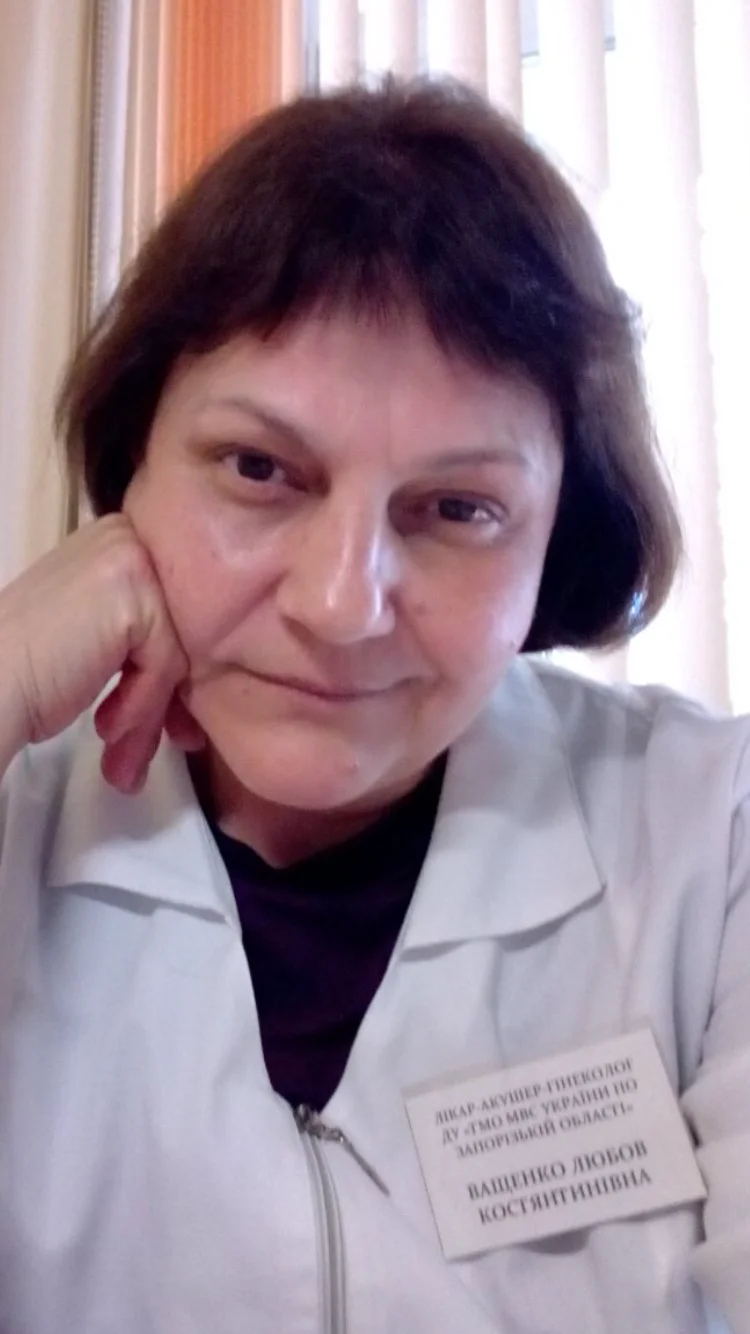 Lyubov Vashchenko, 65, obstetrician-gynecologist (Zaporizhzhya)
Honestly, a lot of things have changed in my life during this time, but the attitude towards that life has changed the most. Now everything is felt and lived differently.
Dykach Maria Yuriyivna, 30 years old, family doctor, pediatrician, (Uzhhorod)
Since the beginning of the war, I have worked less in my specialty. I direct all my efforts to volunteering, and also help to bring the necessary medicines from abroad.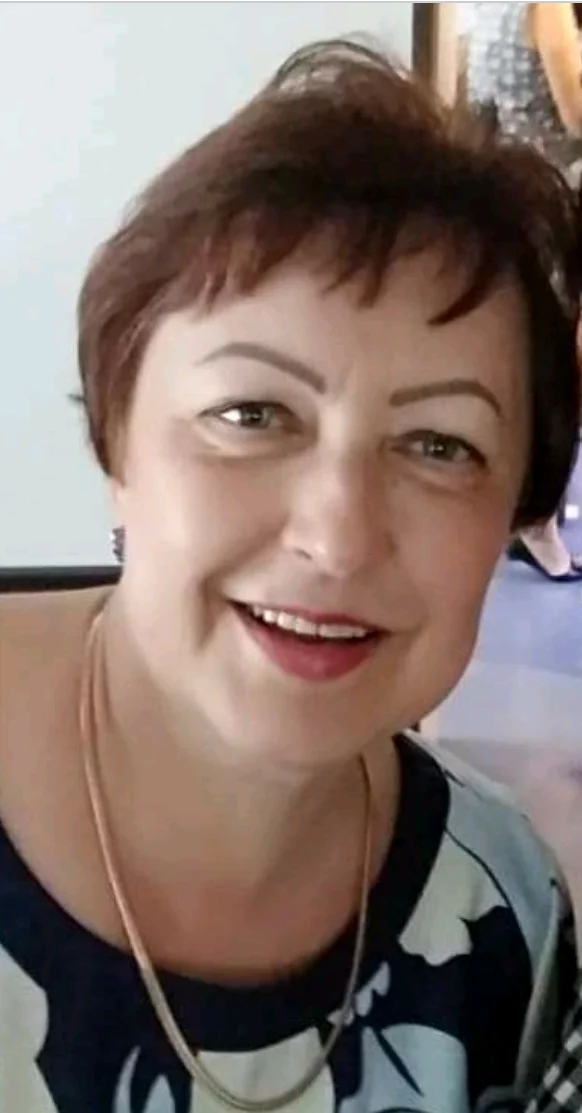 Shapovalova Victoria Vyacheslavovna, 61 years old, family doctor (Zaporizhia region, Vilnyansk city)
Despite all the events, medical work continues. Despite the fact that sirens are sounding more and more, we are hiding in basements more and more, we continue to provide medical care to our population.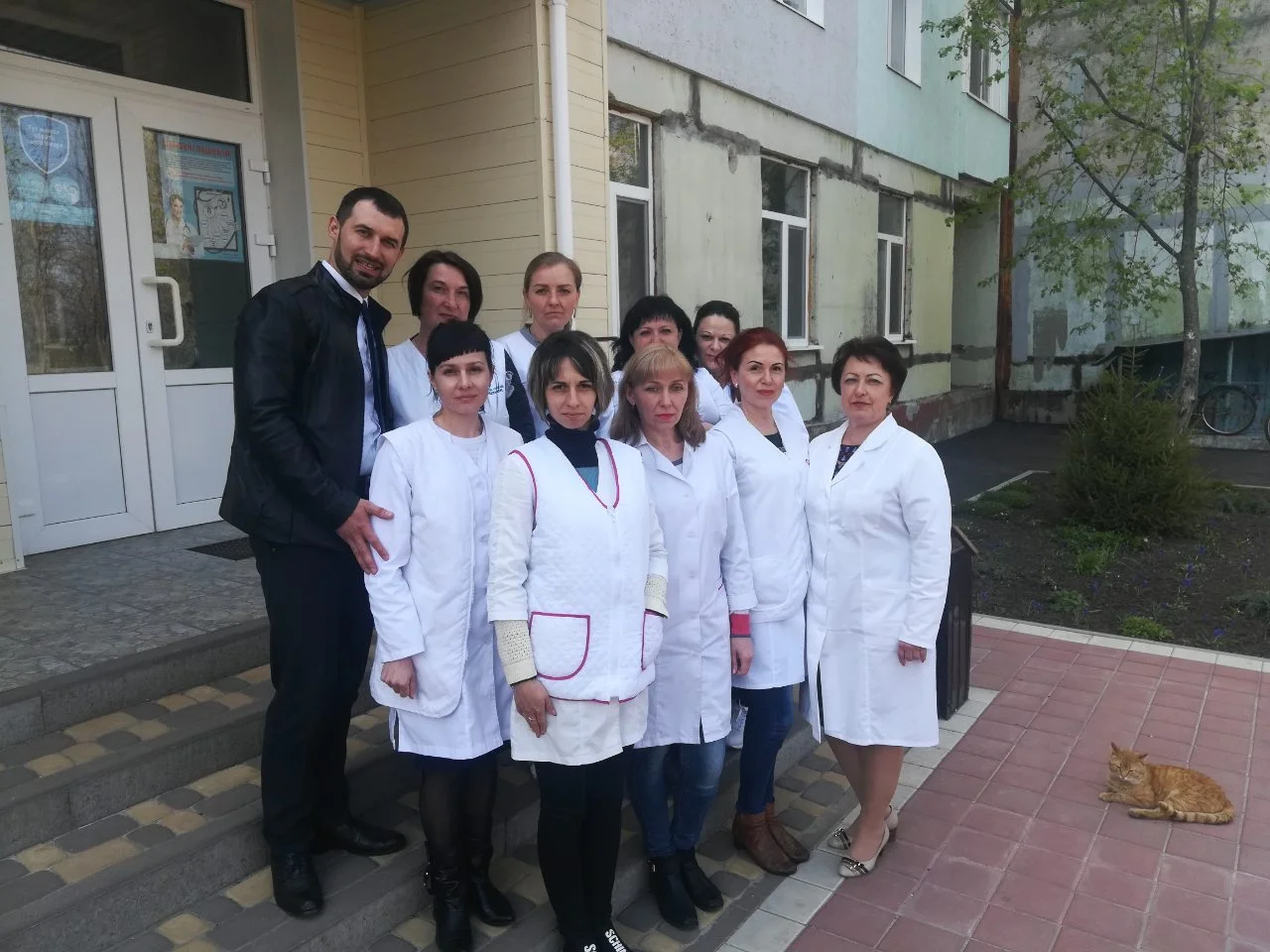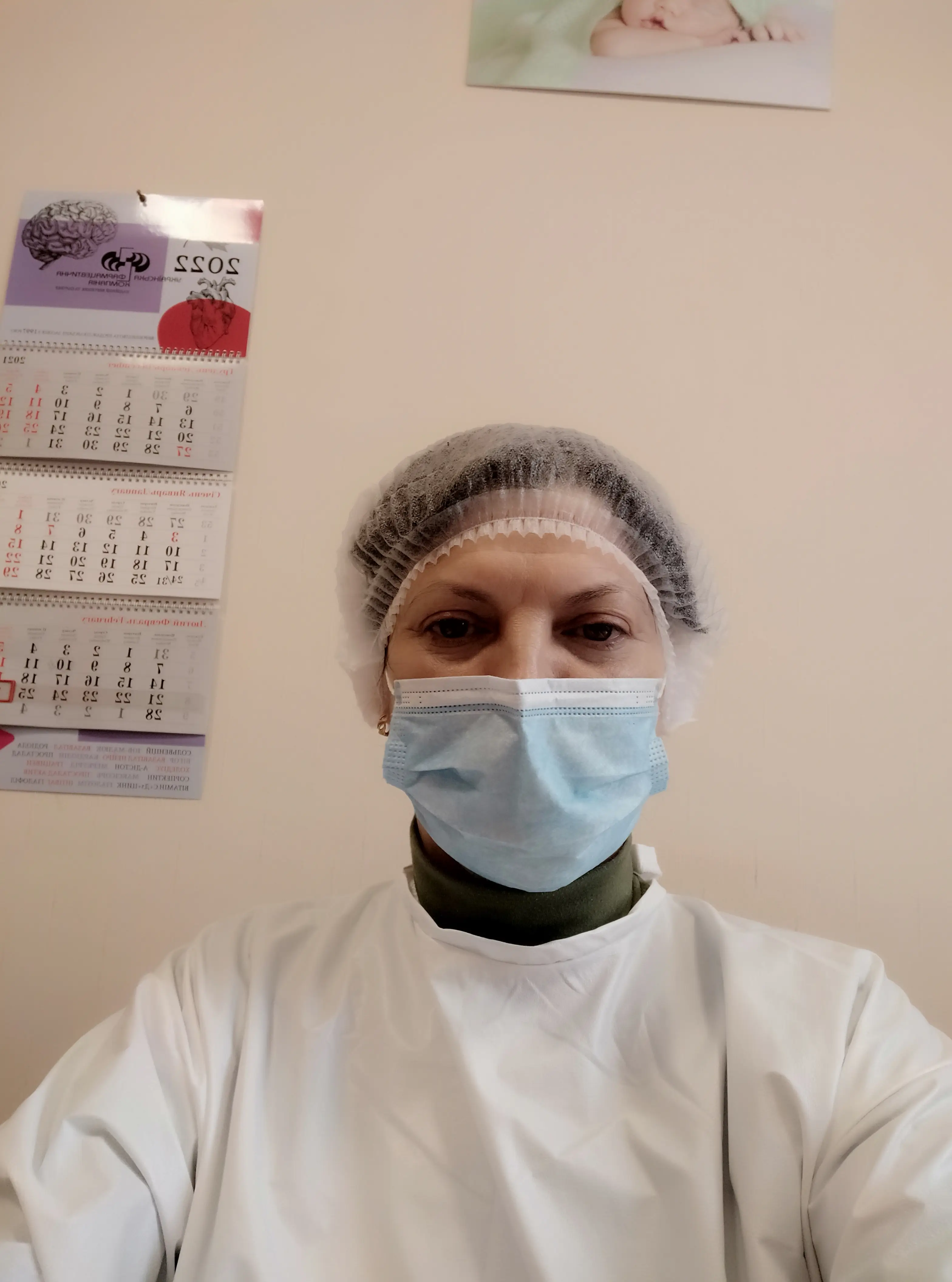 Voronkova Lena Vladimirovna, 57 years old, children's infectious diseases (Nikolaev)
I continue to work in my hospital, as before the war. I provide all possible medical care to the victims regardless of external circumstances.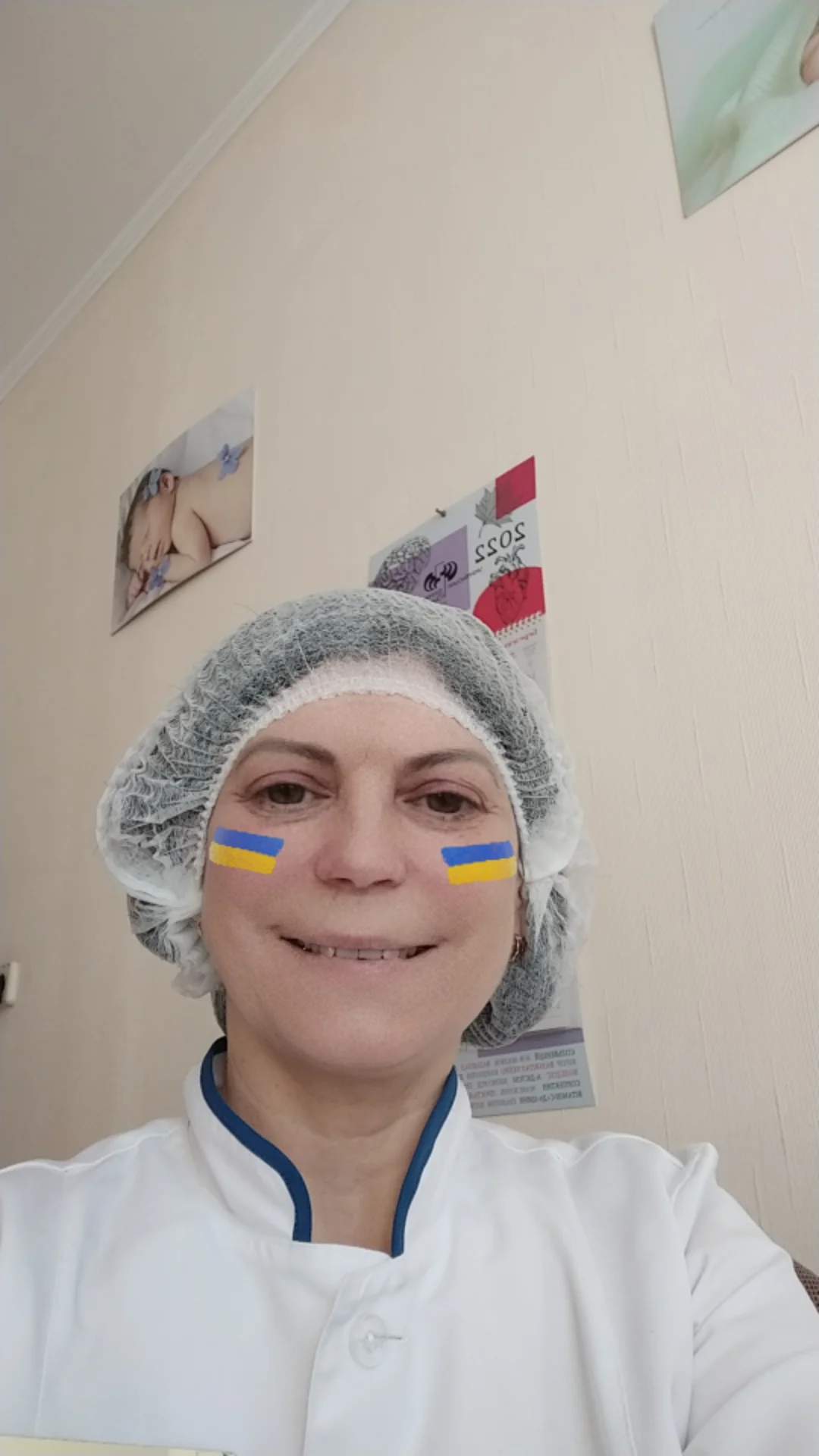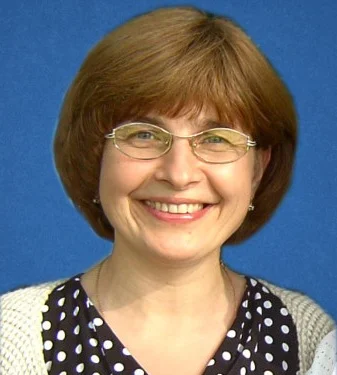 Volyanska Lyubov Augustynivna, 59 years old, pediatrician, pediatric infectious disease specialist (Ternopil)
I continue to work, but now more on line. If necessary, I consult at the Department of Pediatrics in the regional consultative clinic.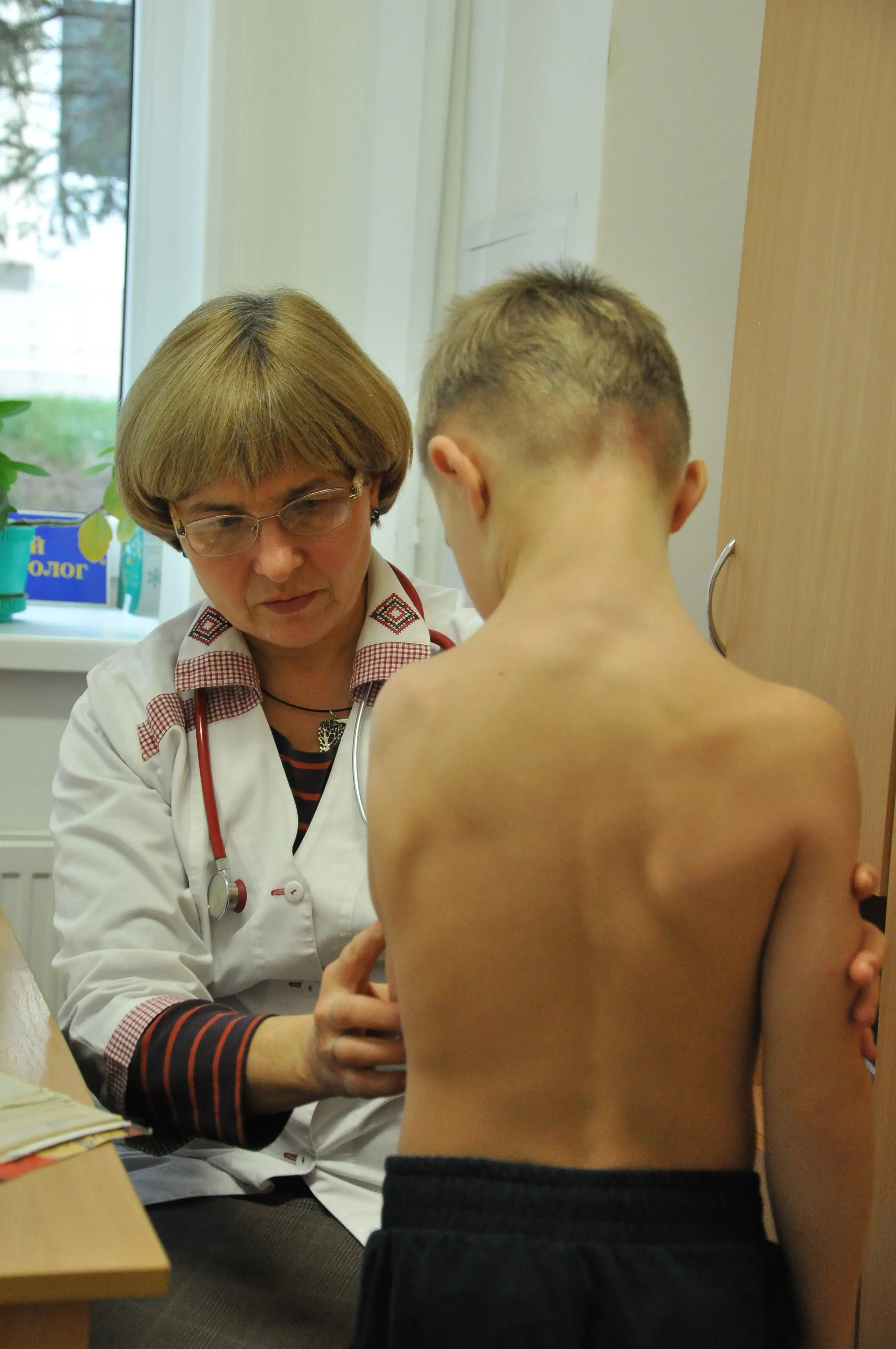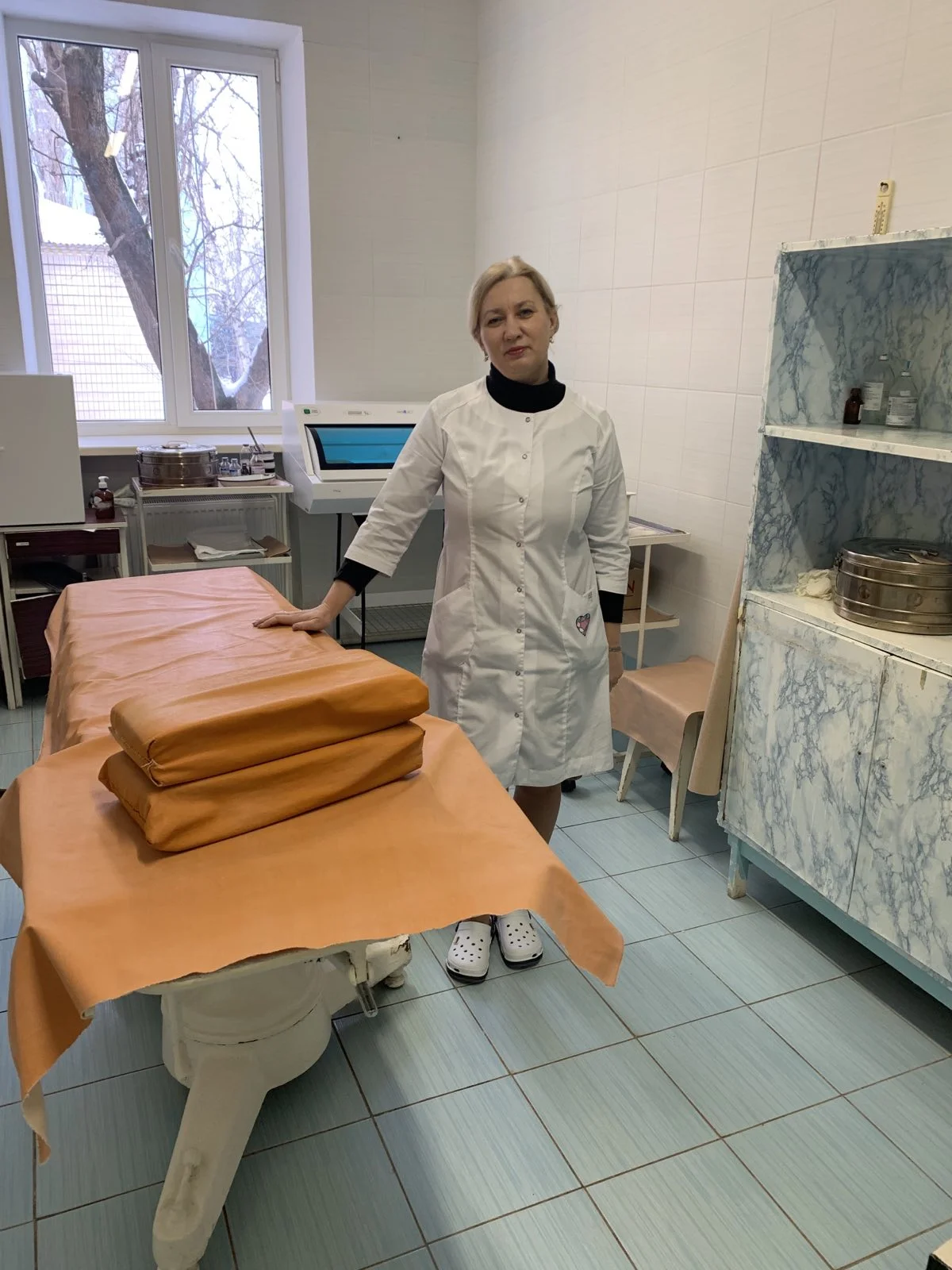 Samoilova Victoria Anatoliyivna, 47 years old, chief physician, obstetrician-gynecologist (Mykolaiv region, Bereznehuvate village)
The war changed a lot in my life. Yes, for the first time I provided medical care to the wounded with shrapnel injuries; took a personal birth. For two weeks we worked without light under constant shelling. As a chief physician, she organized work with volunteers and fuel suppliers. Together we will win!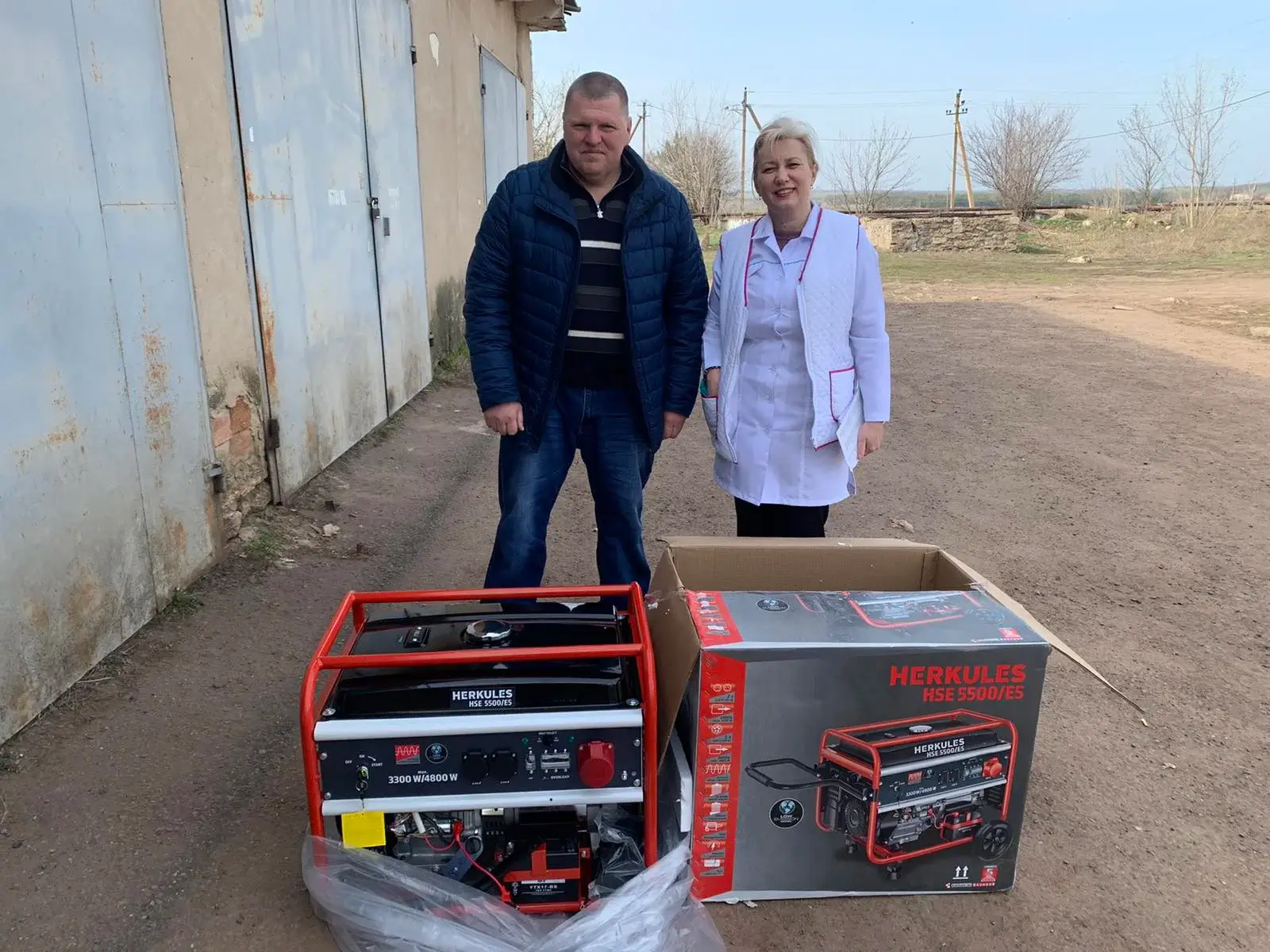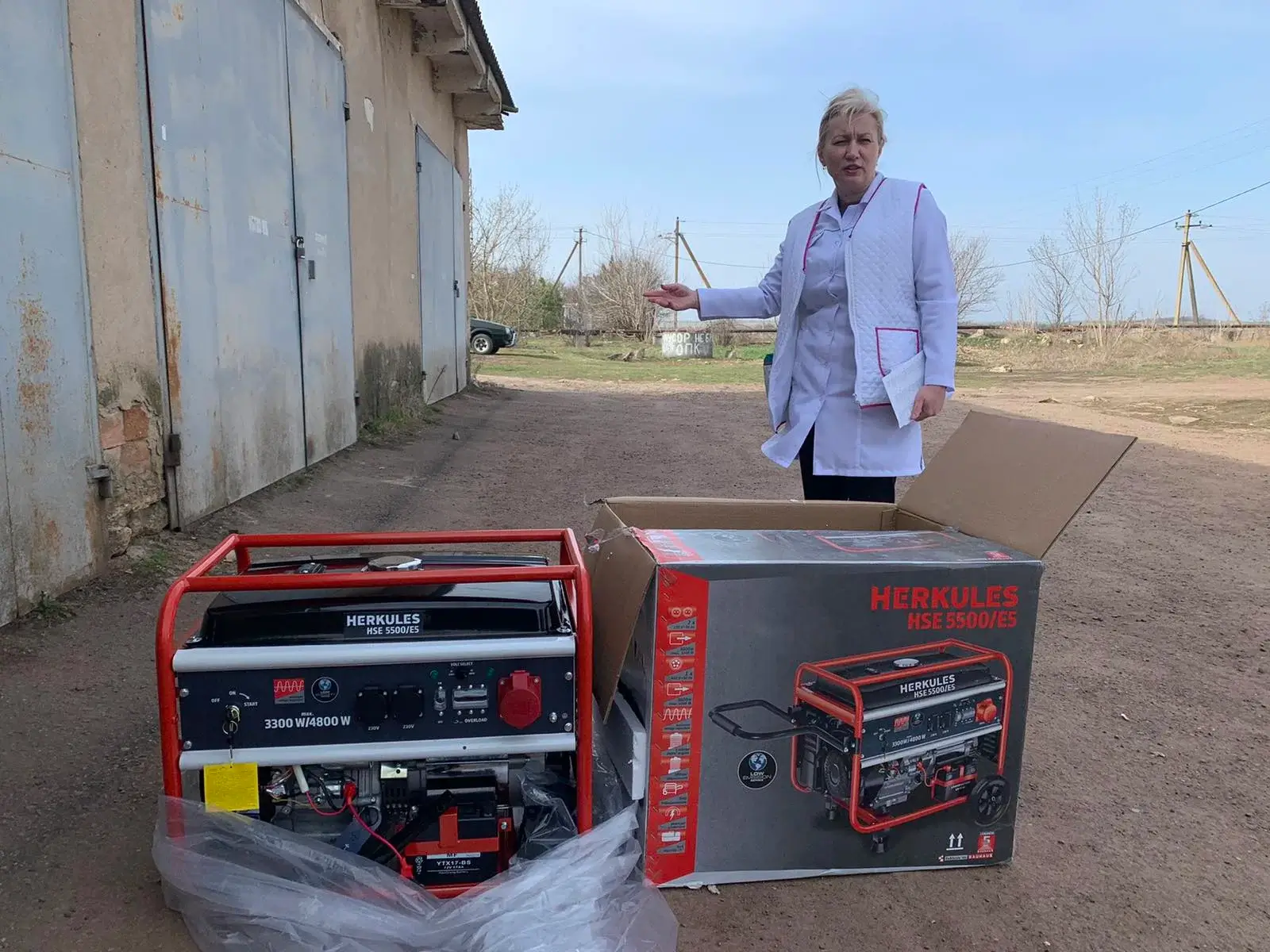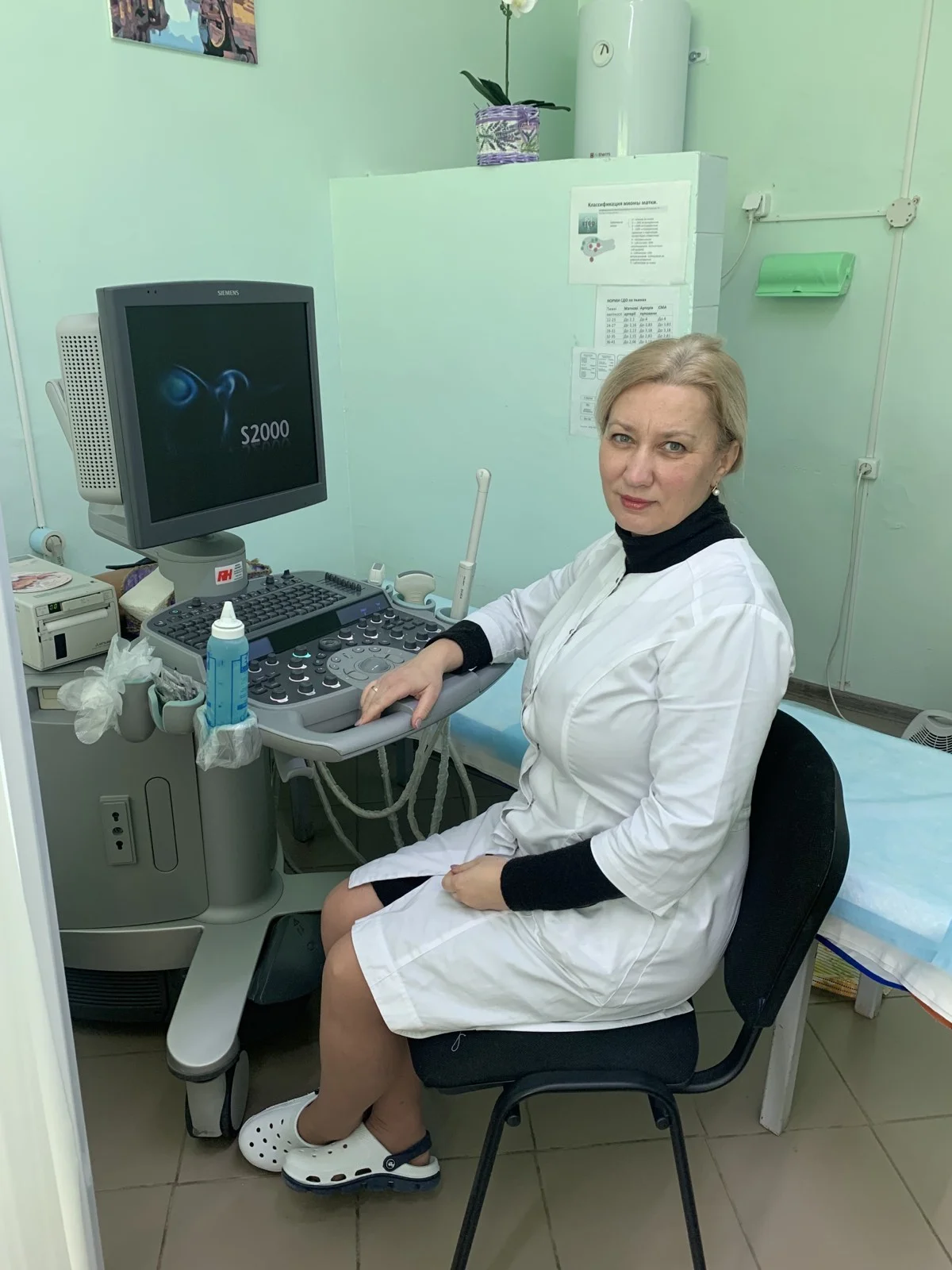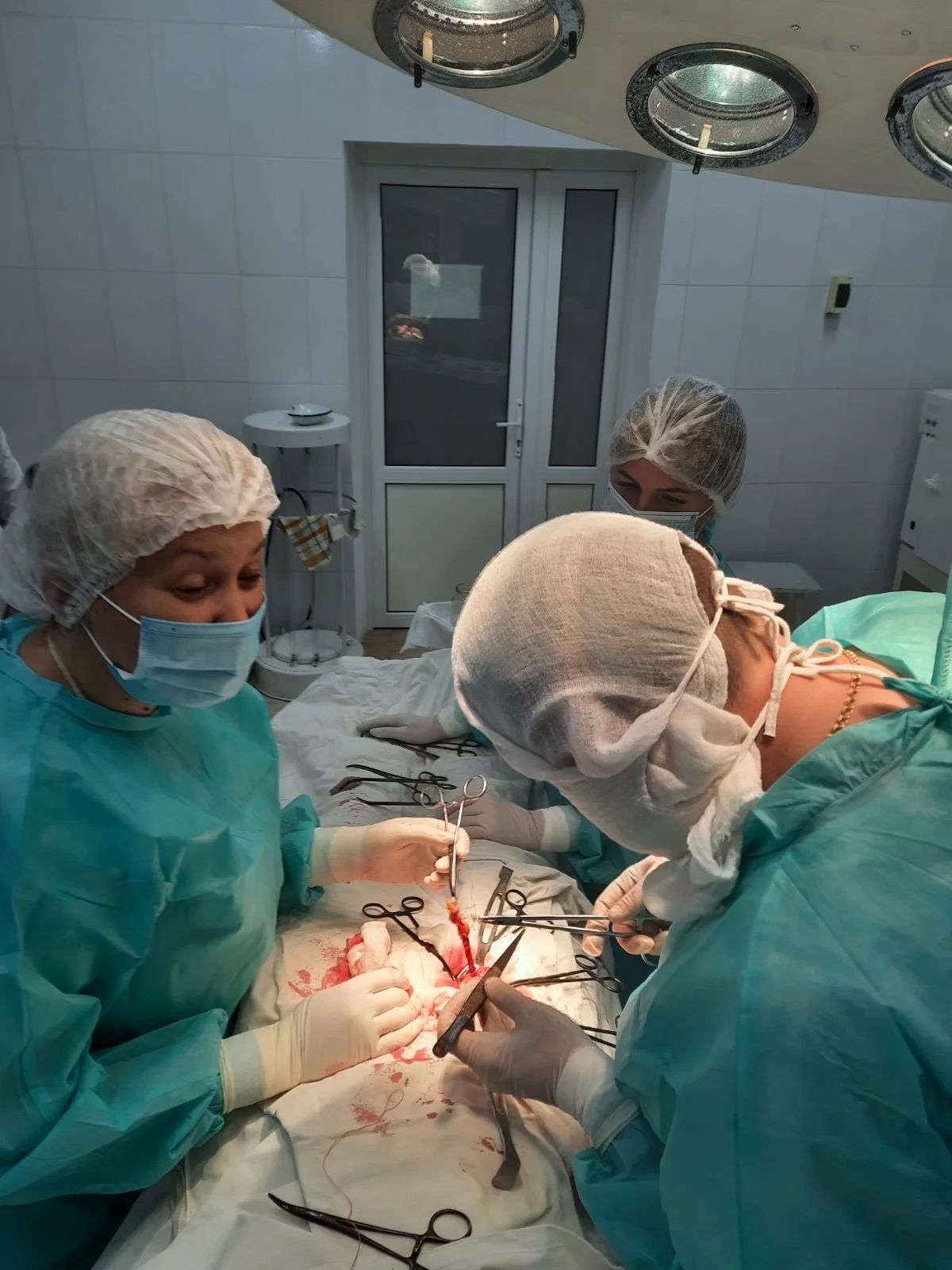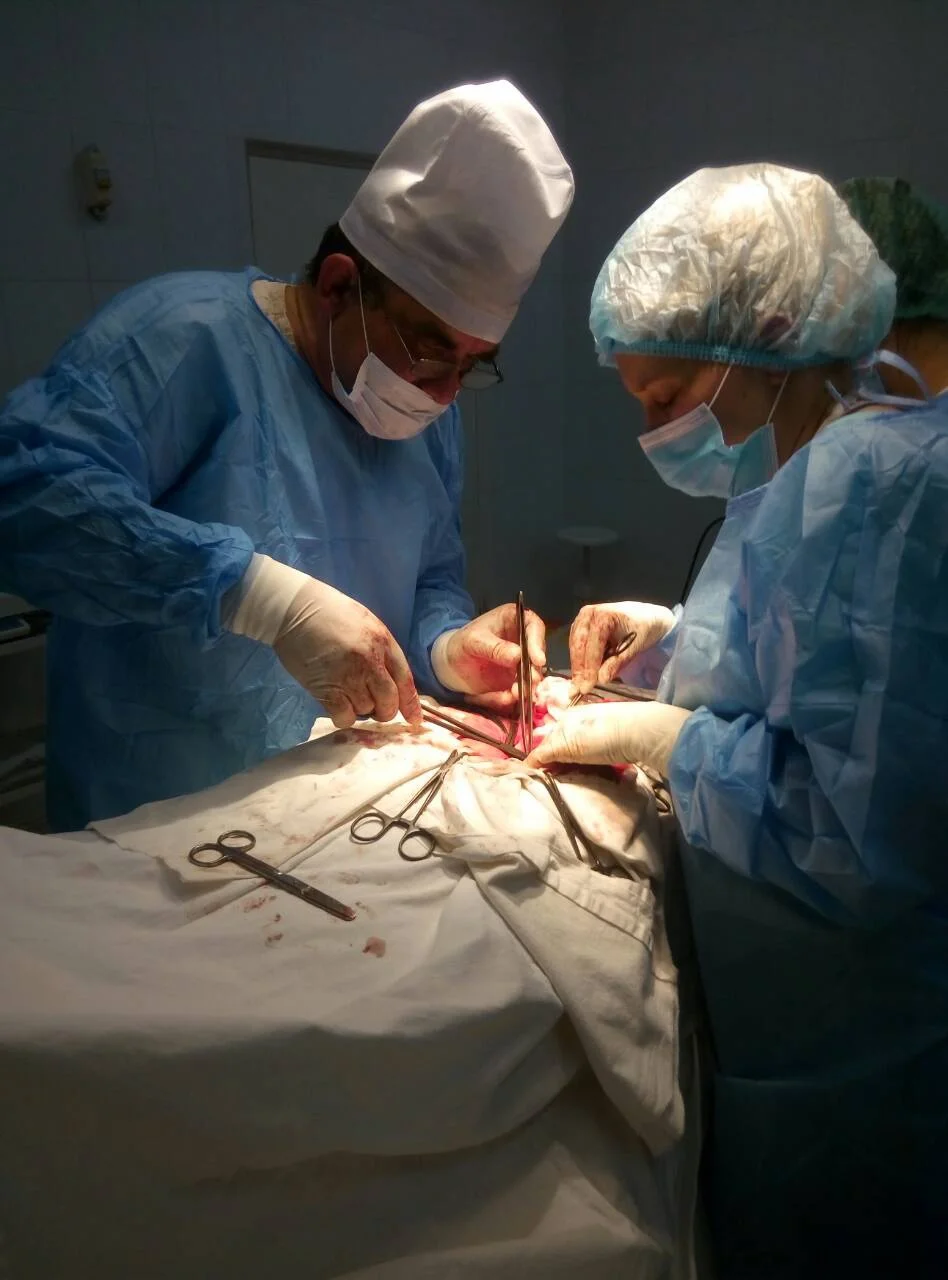 Melnyk Kateryna Ihorivna, 50 years old, pediatrician (Kyiv)
I continue to work at Kyiv City Children's Clinical Hospital # 2. Our hospital is open 24/7. Provides inpatient and counseling to children on the left bank of Kyiv. Due to the problem of getting to work, I am in the hospital from Monday to Friday around the clock. Some of the staff who lost their homes are in the hospital all the time. But we all work! Sometimes it's hard, sometimes it's scary. But we are all at work!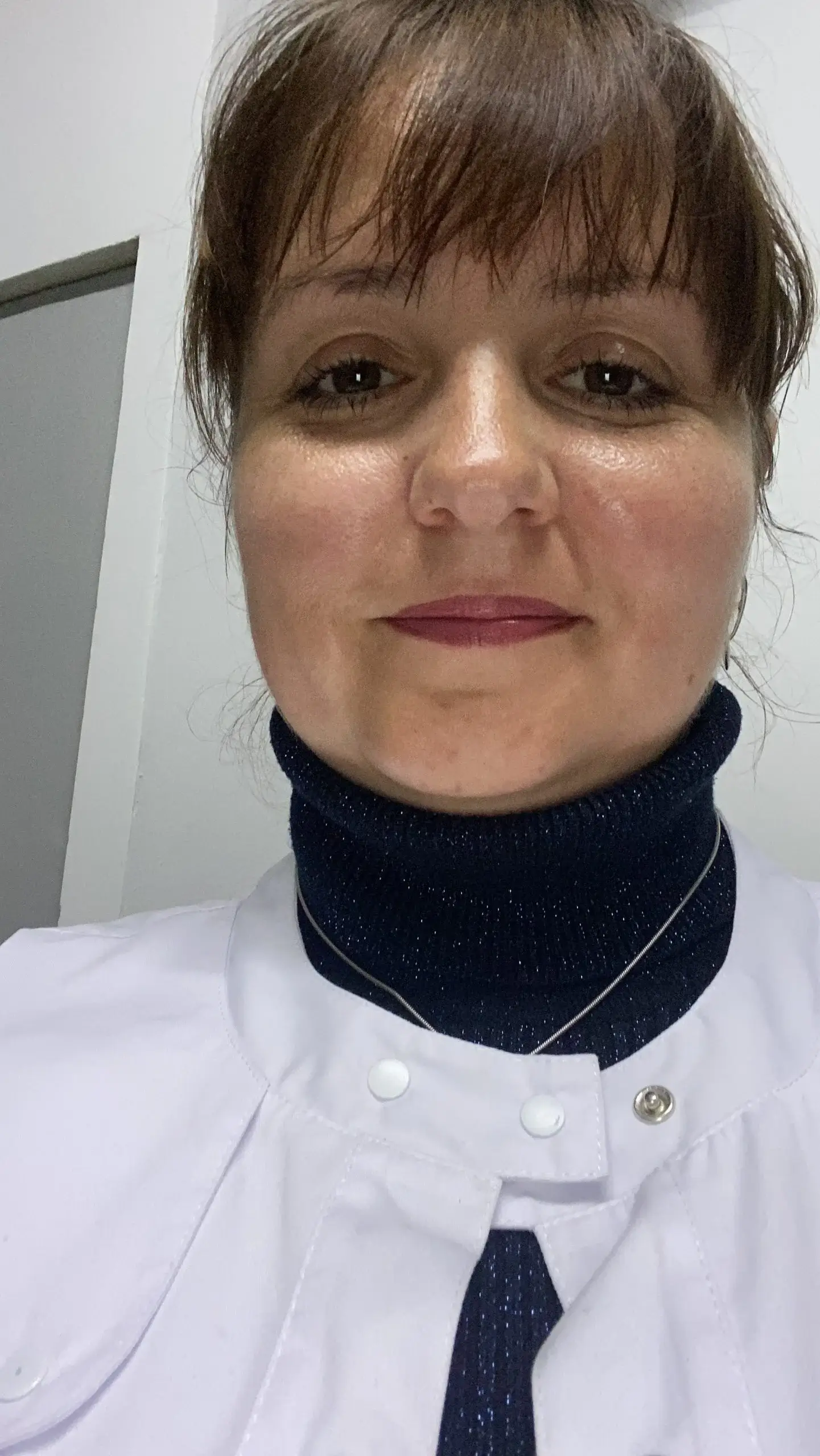 Kuryliv Halyna Mykolayivna, 37 years old, hematologist, immunologist (Ivano-Frankivsk)
During this period, I am actively involved in volunteering, at the forefront organized from abroad drugs, plus non-medical volunteering. I am currently working on establishing contacts with Americans through personal contacts for the supply of medical equipment and medicines to Ukraine.
#everythingWillBeUkraine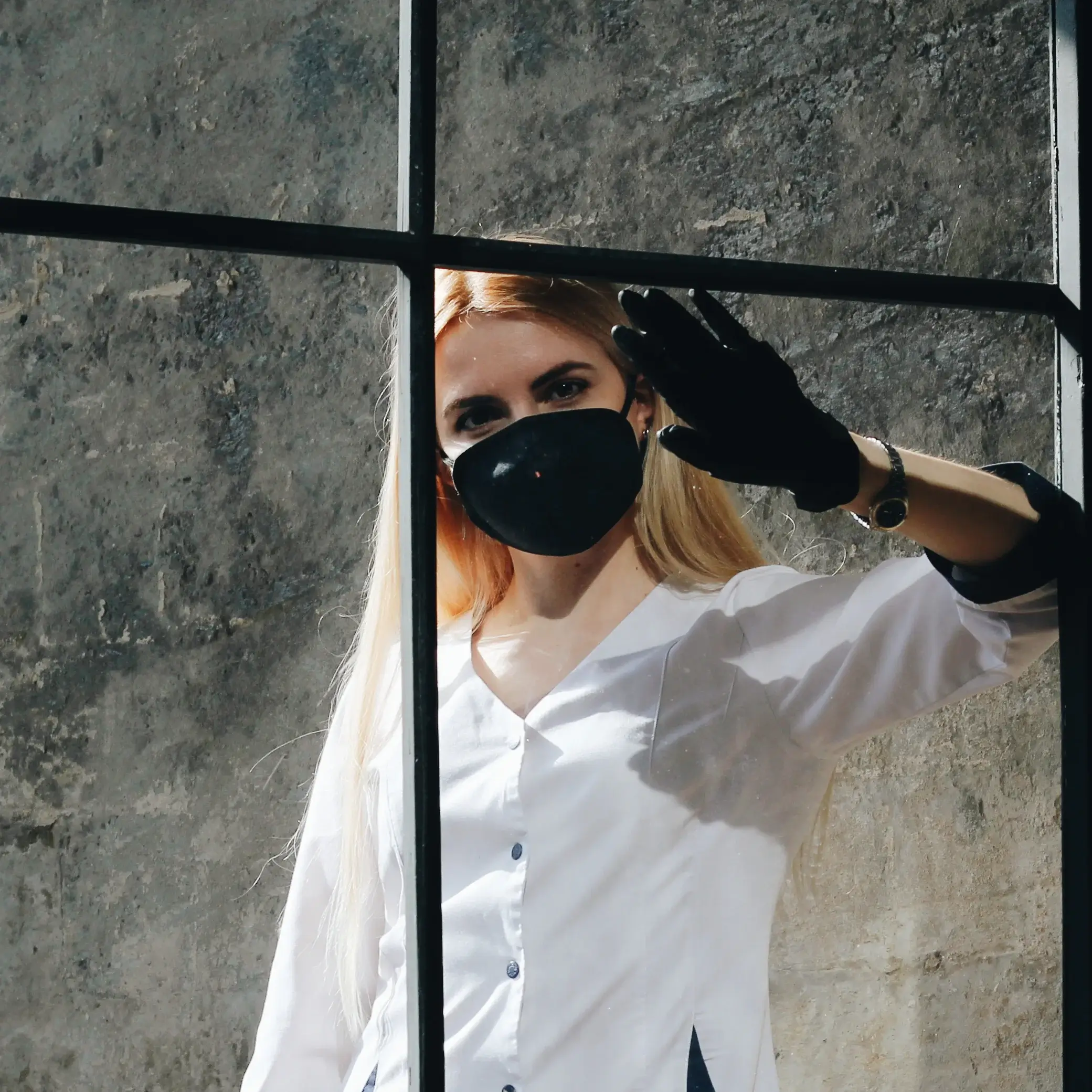 Gribovska Alyona Oleksandrivna, 27 years old, dermatology (Kherson)
Initially, the war in Kherson was fought. Now shells do not fly to the windows, but Kherson is under occupation for the second month. Humanitarian aid is not allowed into the city. Pharmacies no longer even have antihistamines, let alone others. The huge question is, how to treat people when there is nothing to treat?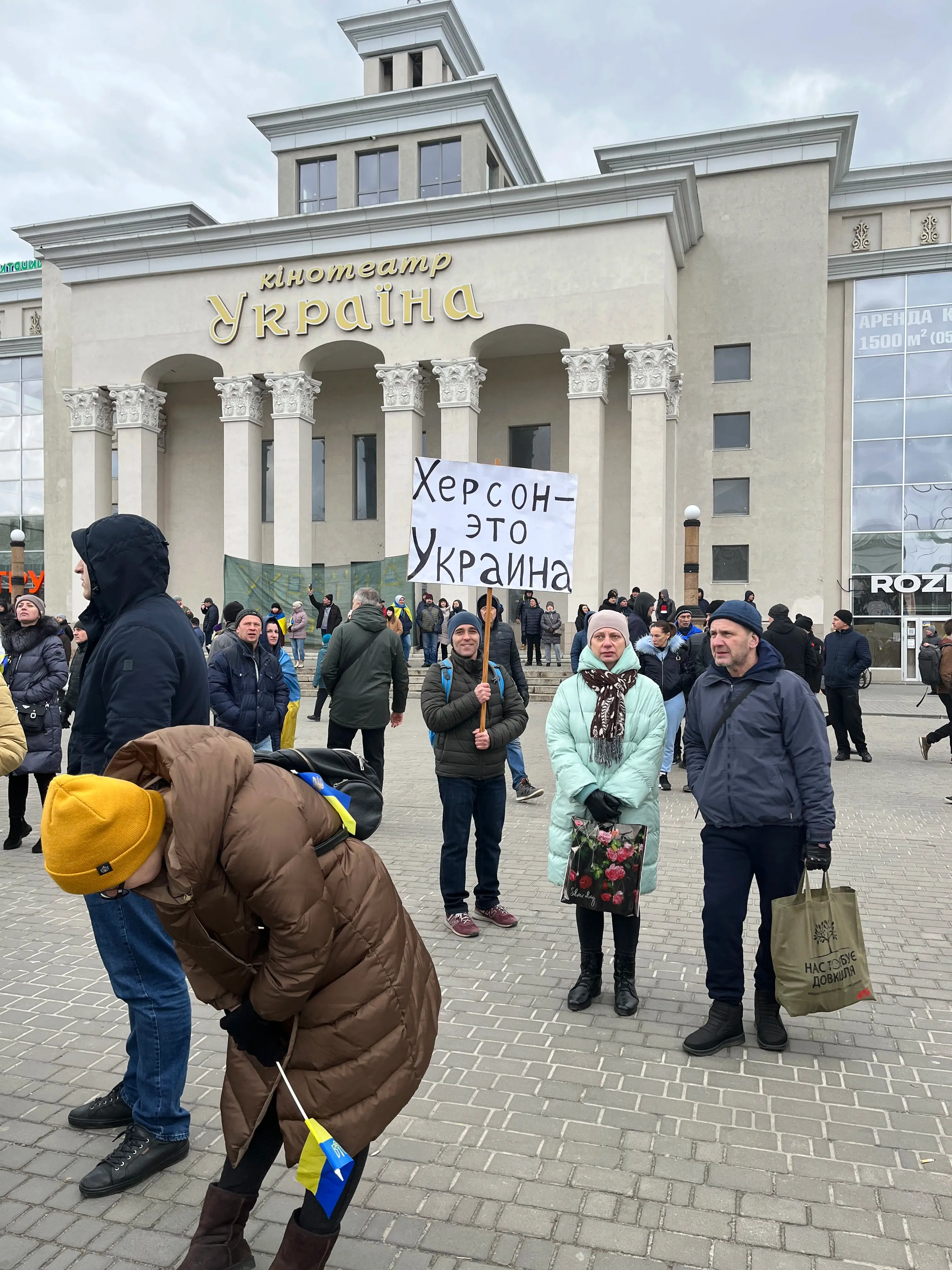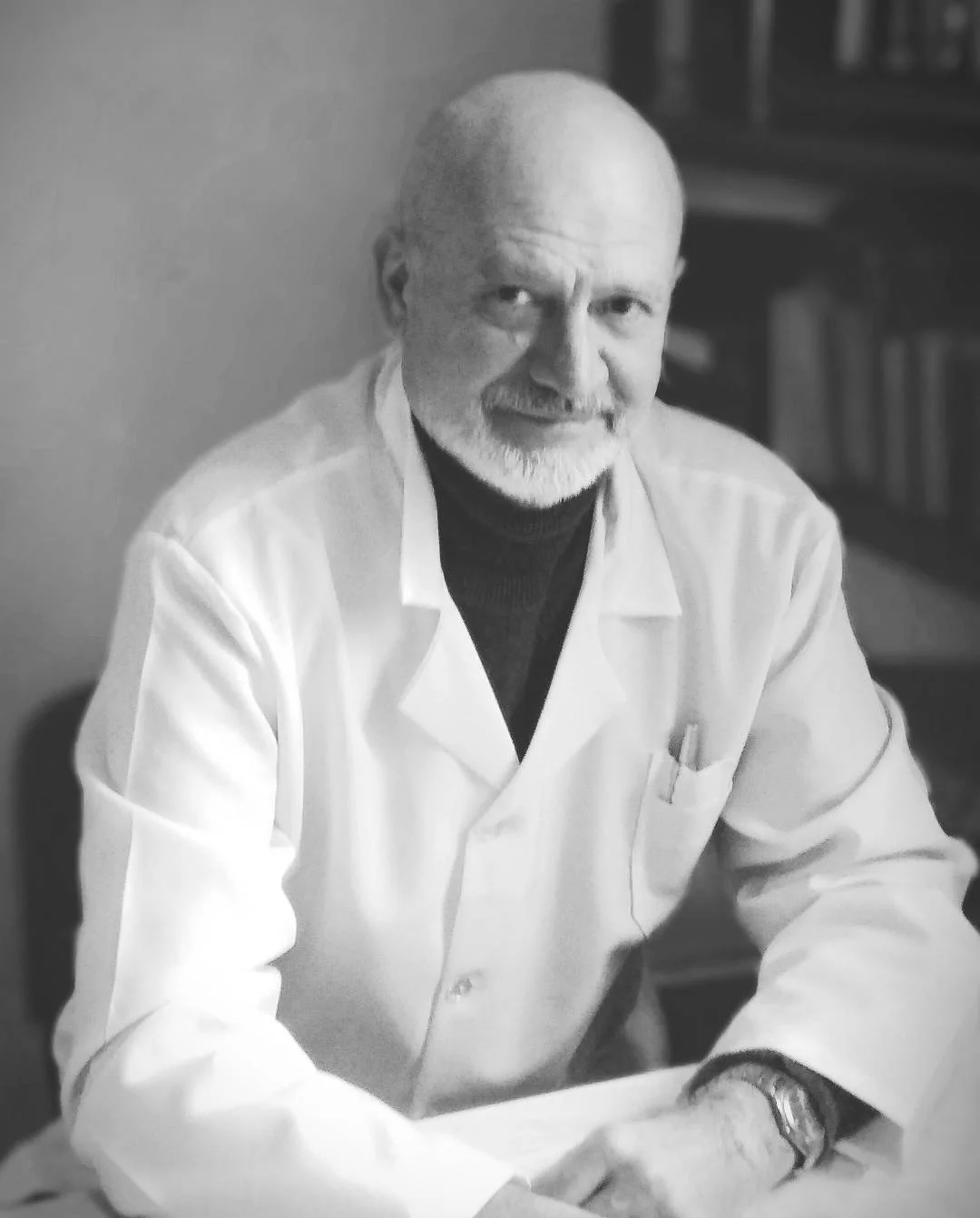 Koval Oleg Viktorovich, 58 years old, pediatric orthopedist (Kamyanets-Podilsky)
My life has not changed much. Outside of working hours, I help in the public organization to maintain order and law in the city.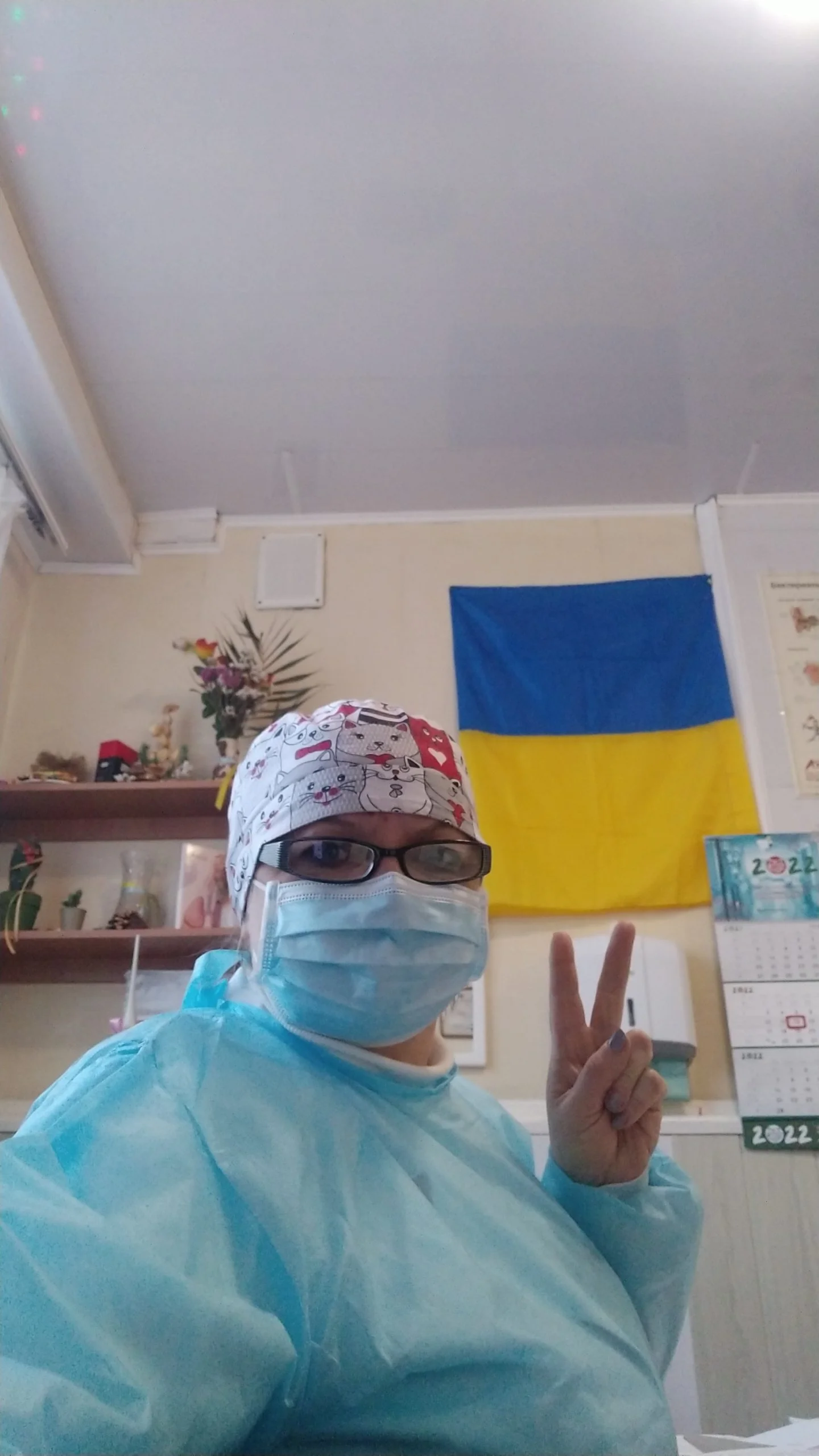 Bondareva Olga Nikolaevna, 55 years old, Pulmonologist (Berdyansk)
I am a pulmonologist. Work experience is 30 years, the last 15 years I work in the clinic. I really like my work. Since 2011 she has been teaching at the Asthma School, which gathers a large number of patients for training. This has helped asthma and COPD improve their quality of life, feel more confident and happy. And we succeeded!
...Read More
Then the time of the pandemic on Covd 19. It was a test in life for endurance, for the quality of our knowledge, for humanity. We studied and gained knowledge in online conferences and workshops, practical skills in daily conscientious work 24/7.
It seems that everything worked out. She even managed to do an internship at the Pulmonology Congress in Poland. Lots of impressions, knowledge gained, new plans ... And 24.02.2022 - war!
Since February 26, 2022, my town, unfortunately, has been occupied by the enemy.
I did not have the right to leave and evacuate, because we are responsible for those who believe in us, it depends on our advice and knowledge. So I stayed in my hometown of Berdyansk. The immediate question is - what about the patients, the drugs for them, their psychological state? I turned to pharmaceutical companies related to our basic medicines, helped by local Poles, Odrodzenie, (provided medicines). We work, receive our patients and evacuees from Mariupol. Today we are waiting for help from Astra Zeneka - symbicort and pulmicort. We take down all medicines, not only pulmonary, but also other groups. During the reception - I am not only a pulmonologist, but a doctor of all specialties. What will happen to medicines and patients?.
It is very difficult morally, the occupation is terrible.
But we believe in the Armed Forces! Glory to Ukraine!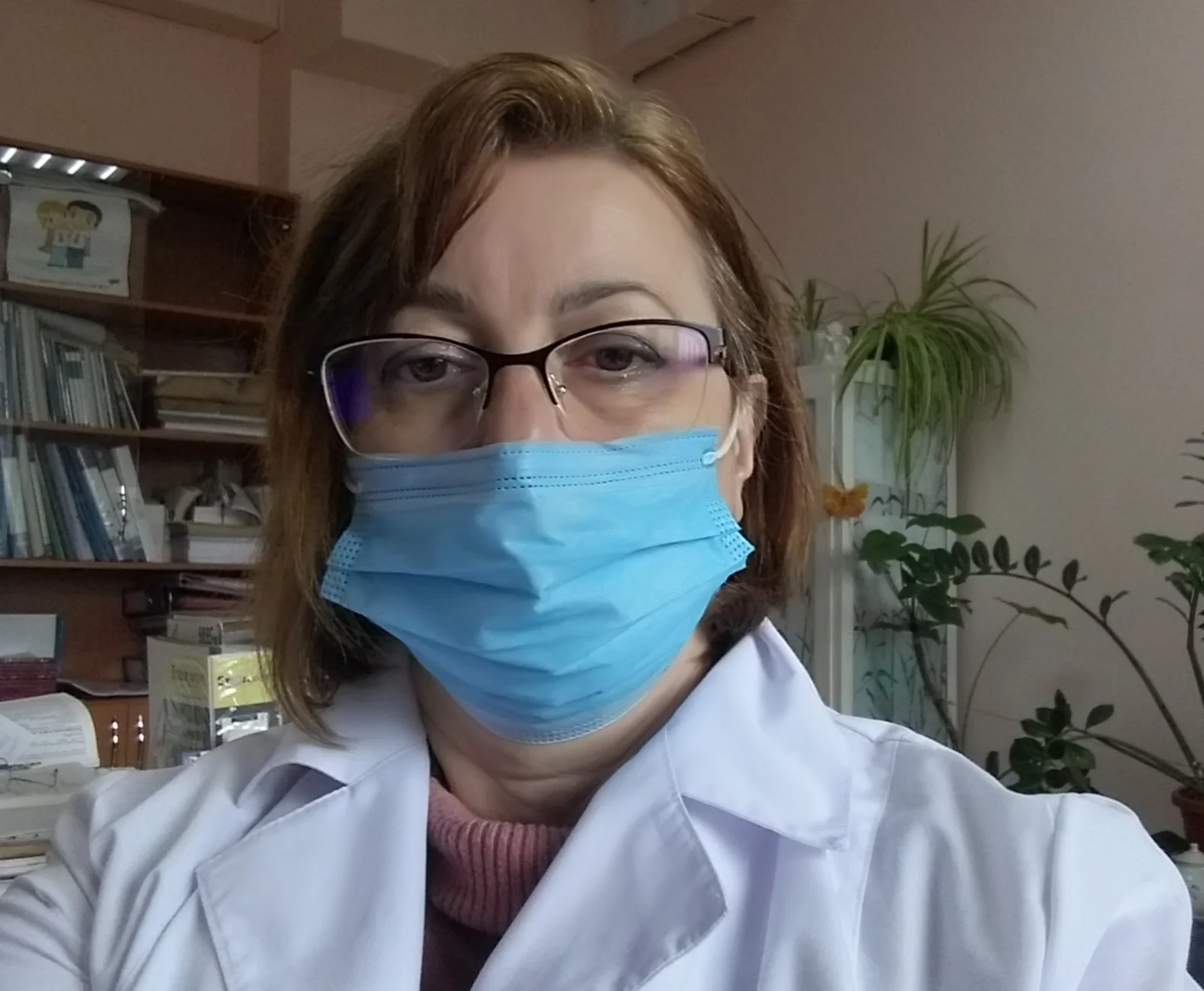 Pavel Halyna Vadymivna, 56 years old, infectious disease doctor (Kherson)
We continue to work and provide emergency medical care. The office of TRUST consisting of a doctor and a nurse and a social worker worked in an emergency mode, antiretroviral therapy was brought to a place outside the clinic for delivery to patients individually, outside the work schedule. We continue to provide advice and prescribe antiretroviral therapy. Only for the period from 24.02 to 28.02 we helped 91 people. There are 240 people on the dispensary register. Electronic system, Medical Information System is temporarily not maintained due to lack of Internet access.
...Read More
Through the Internet and messengers, patients who left Ukraine were sent messages with the addresses of clinics in Europe where it is possible to receive antiretroviral therapy.
Patients with comorbid conditions suffer from a lack of medications: anticonvulsants, anesthetize, antipsychotics, sedatives, antidepressants, antihypertensives, antihypertensives, diuretics, anti-inflammatory drugs and more. It is impossible to withdraw cash from payroll cards, pensions and benefits are devalued, food prices have risen, and most women with PLHIV status have no other income. Charitable foundations do not provide financial or food assistance to the disabled and people with limited mobility. But locals have come together to help each other, organized free food outlets, and many entrepreneurs have distributed food for free in the early days. Before the war, one patient was consulted by B. Todurov and planned for a heart transplant, currently suffering from CHF and panic attacks. Another patient on hemodialysis with postpartum kidney disease also has a honey problem. support. Patients with IDUs receive SMT, but methadone supplies are running low.
Our city is surrounded, Ukrainian media, television and radio have been blocked, and telephones and the Internet have periodically disappeared. Fighting is taking place in the suburbs of Kherson. The polyclinic continues to provide medical care within the available resources, the Antiretroviral therapy stock is only for a month. The humanitarian corridor is not open, AIDS patients are under stress and anxiety, we are holding reassuring conversations, confident in our victory and peaceful future.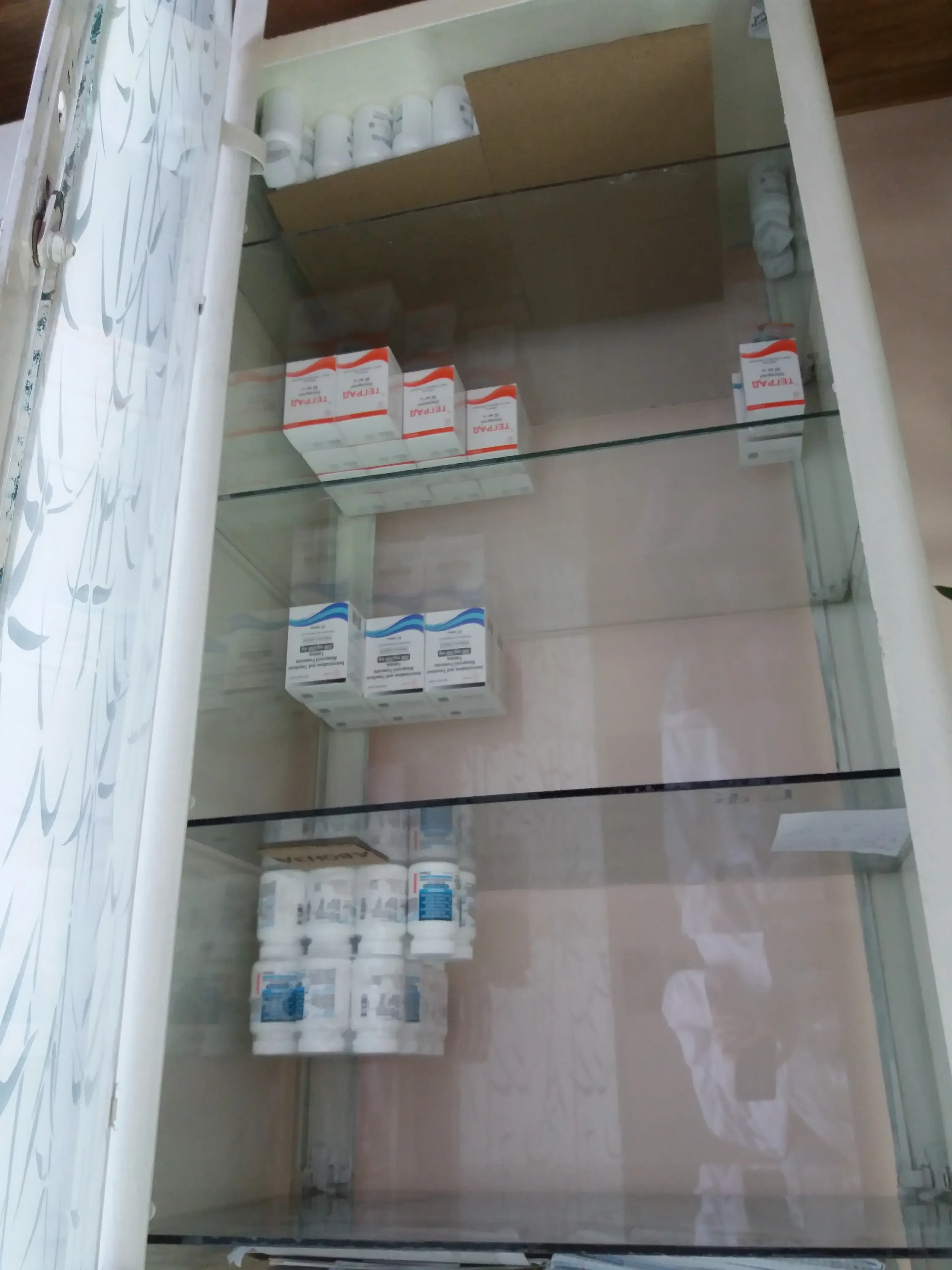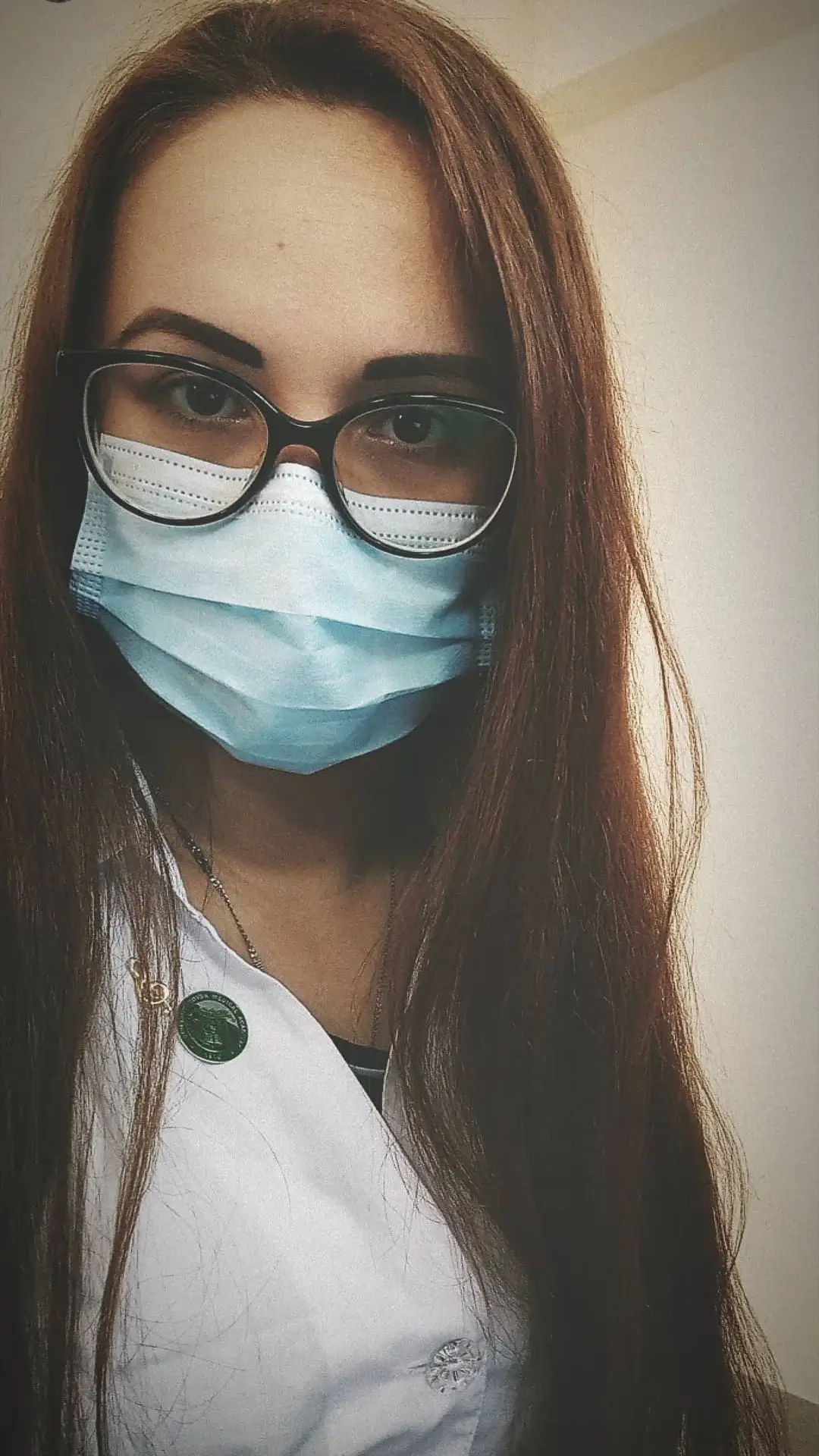 Doroshenko Anastasia Mykolayivna, 24 years old, general practice - family medicine (Kryvyi Rih)
Outpatient clinics in my city continued to operate during the war. We provide online consultations by phone, conduct outpatient visits, examine children under one year, conduct active vaccination. Several doctors of our CPMSD volunteered for the Armed Forces to defend our country. According to the declarations, all their patients are now being admitted by other doctors, and no one has been left without medical care.
...Read More
We also actively help IDPs in our city, raise funds at the outpatient clinic, organize humanitarian aid, and provide advice to all those in need, regardless of the declaration. We go to work with sirens. If the alarm starts during the working day, all doctors, nurses and patients go downstairs to a sheltered place without windows and wait until the siren stops. We are very much looking forward to the end of the war.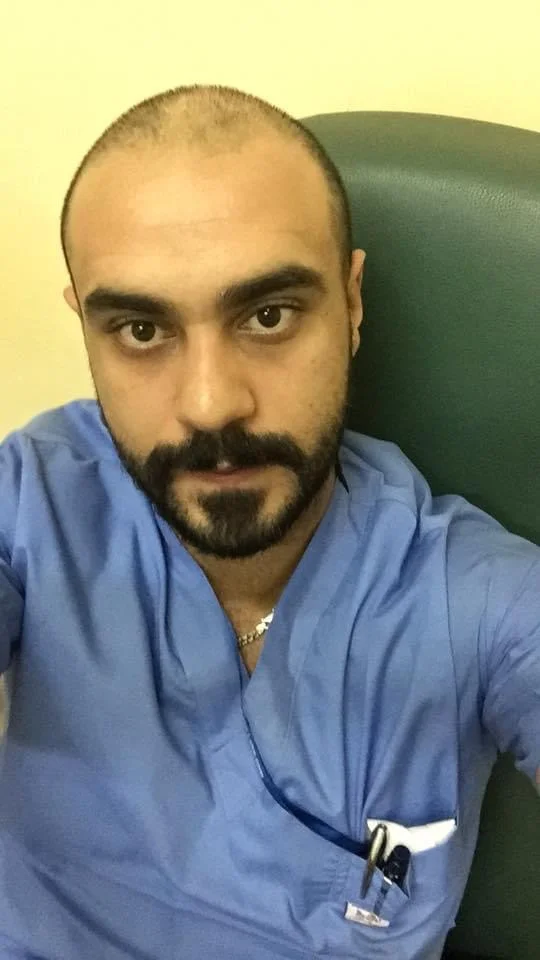 Al-Zubaidi Haider Basim, 30, surgeon (Uzhhorod)
My life in wartime has hardly changed. I continue to work in the surgical department of Uzhgorod Clinical Hospital, we all continue to fulfill our mission.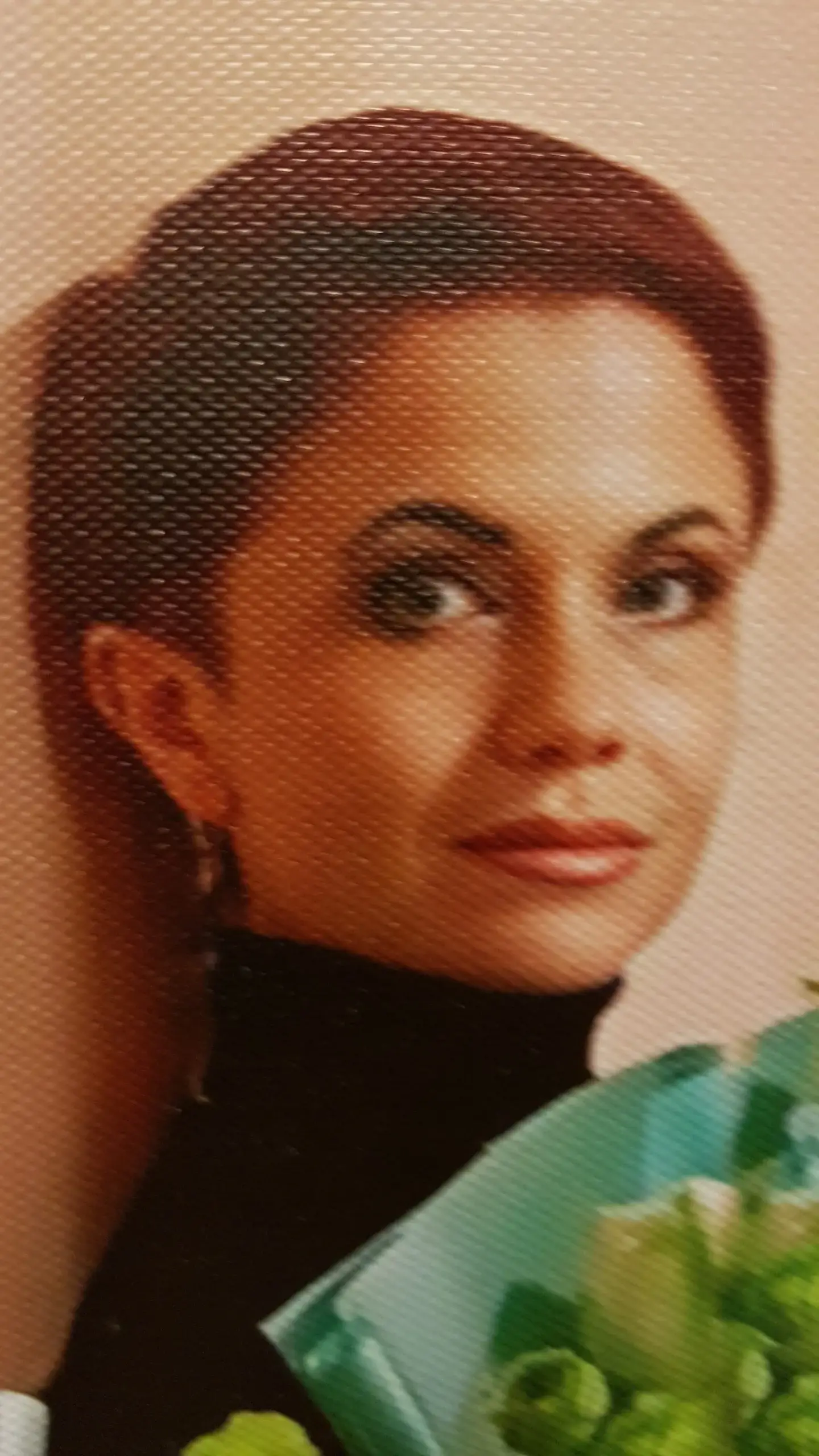 Taran Lilia Fedorivna, 52 years old, endocrinologist (Kyiv)
Due to the danger in the city, I was forced to change the format of assistance provided. For the safety of my patients and my own, I am not currently working, but I am constantly online.
Baryshnikova Vita Vasylivna, 42 years old, obstetrician-gynecologist, ultrasound doctor (Zaporizhzhya)
With the beginning of the war, my life changed. I was forced to leave my hometown and move temporarily to Berezne, Rivne region. In this city I work as a doctor in the emergency department. in this way I help all patients on the medical "front".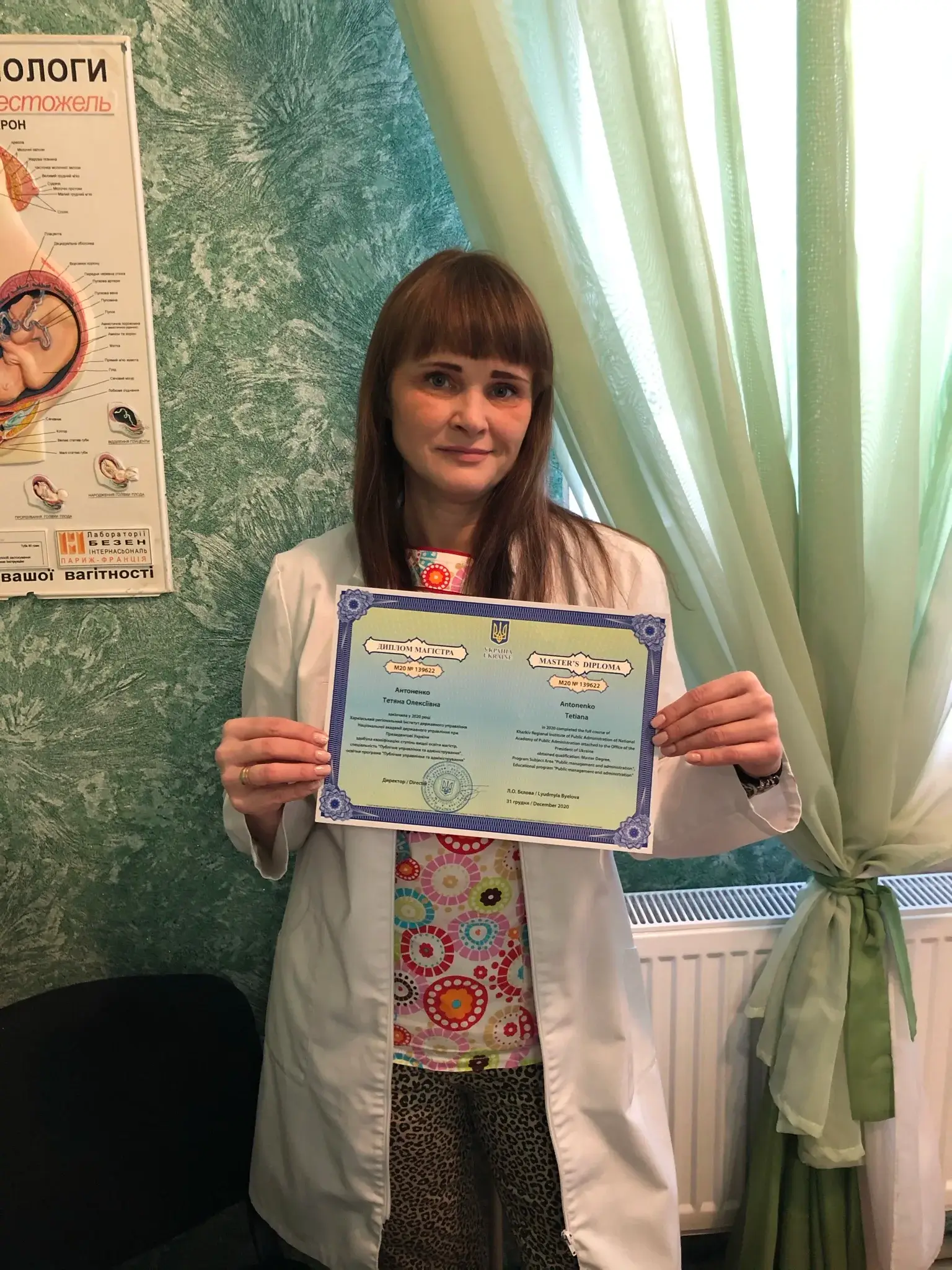 Antonenko Tetyana Oleksiivna, 43 years old, obstetrician-gynecologist, health care organization (Markivka village, Luhansk region)
With the beginning of the war on the territory of my homeland, I decided to join the Armed Forces of Ukraine. I am currently serving as the chief of staff of the TRO battalion.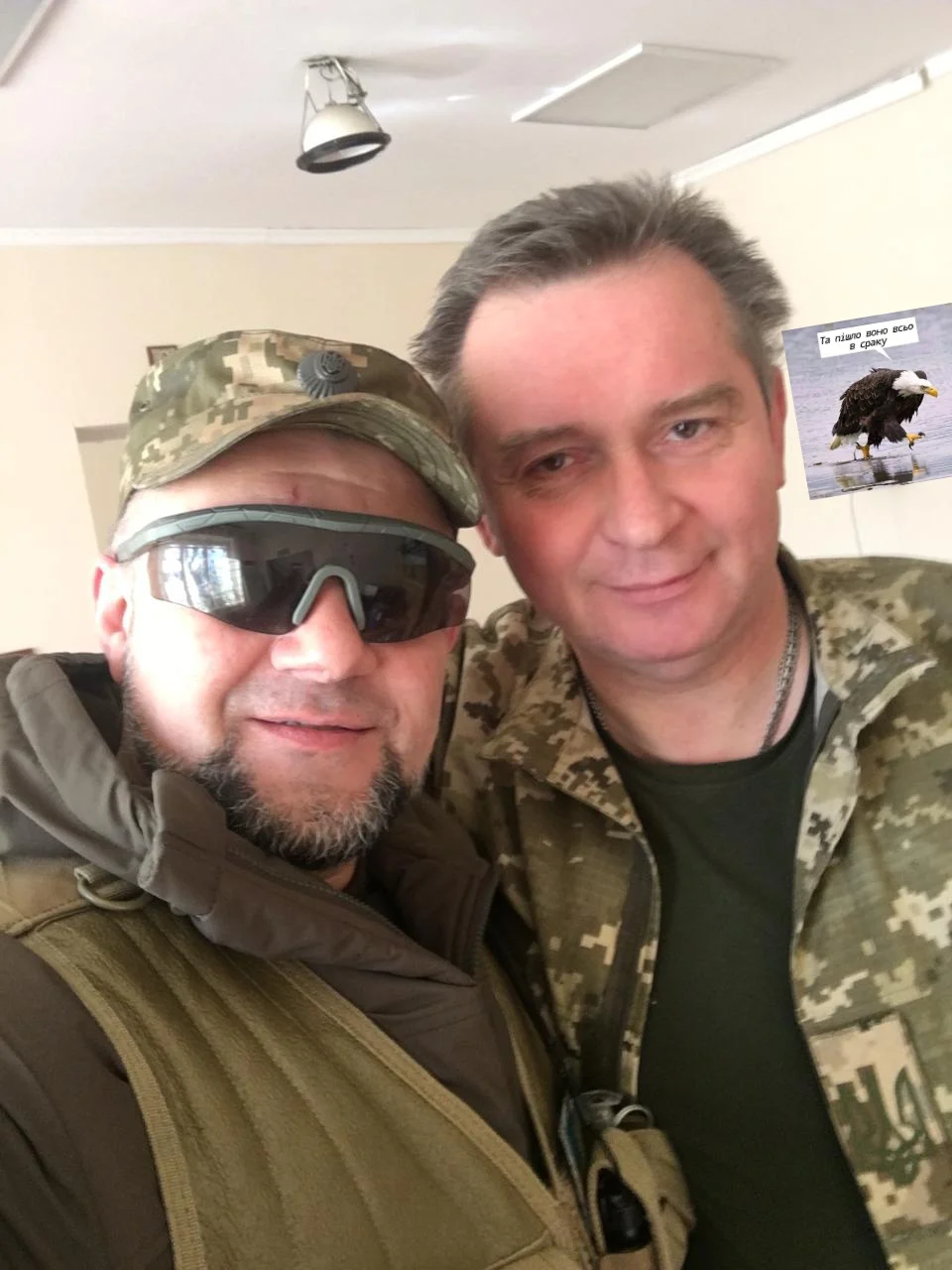 Stasula Ruslan Ihorovych, 54 years old, surgeon (Kyiv)
With the beginning of the war, I decided to defend my homeland. So the last time I was home was 24.02.22. At the moment I am in a military unit.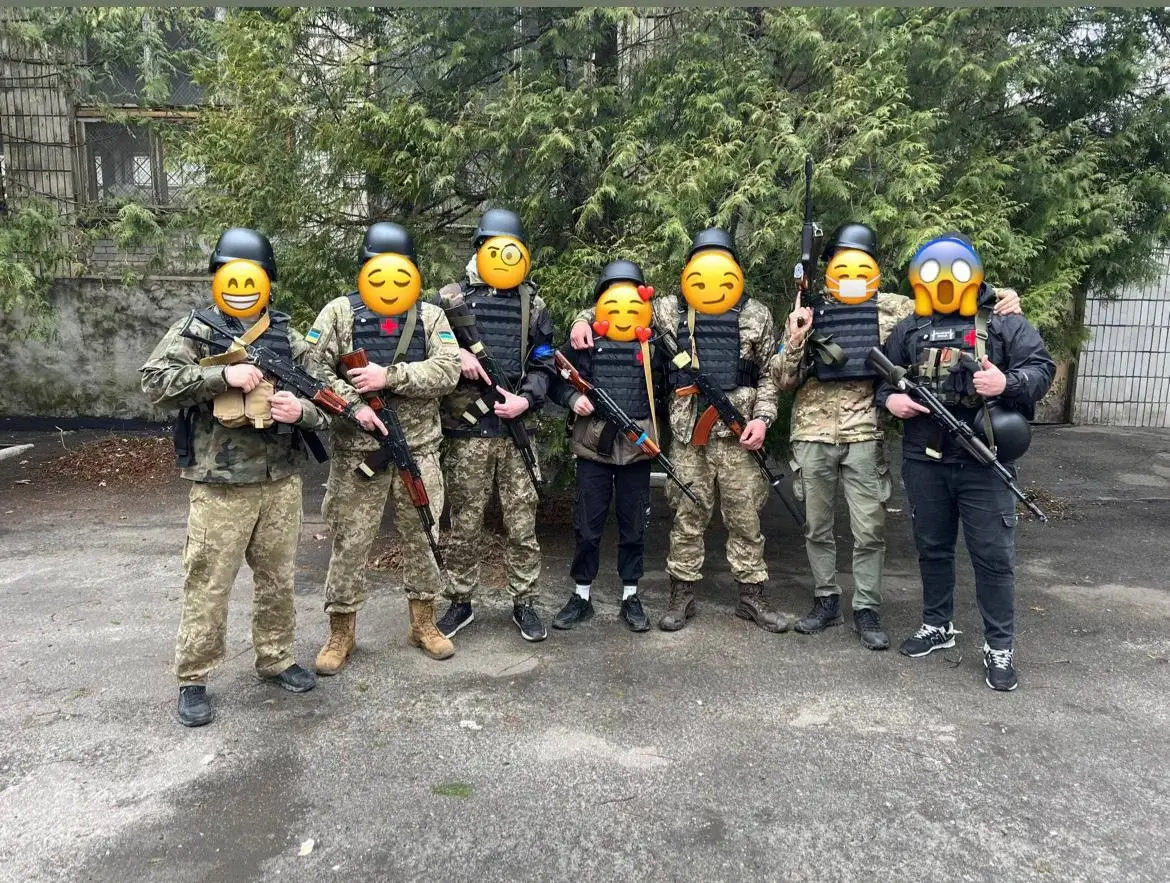 Kramar Marina Alexandrovna, 26 years old, radiologist (Sumy)
I work in the children's regional hospital, the work was not stopped. When the war broke out, she decided to volunteer for both a volunteer organization that helps both SRW and civilians.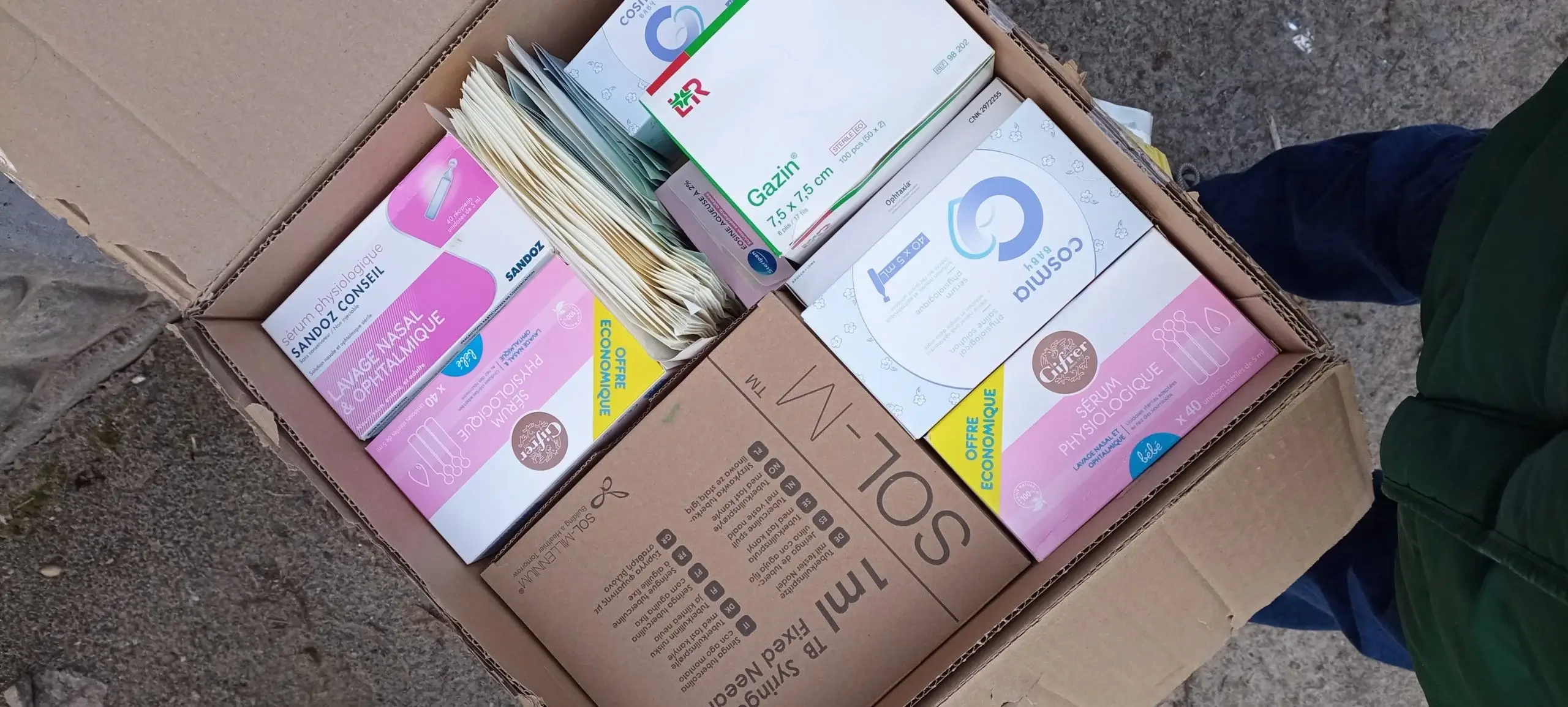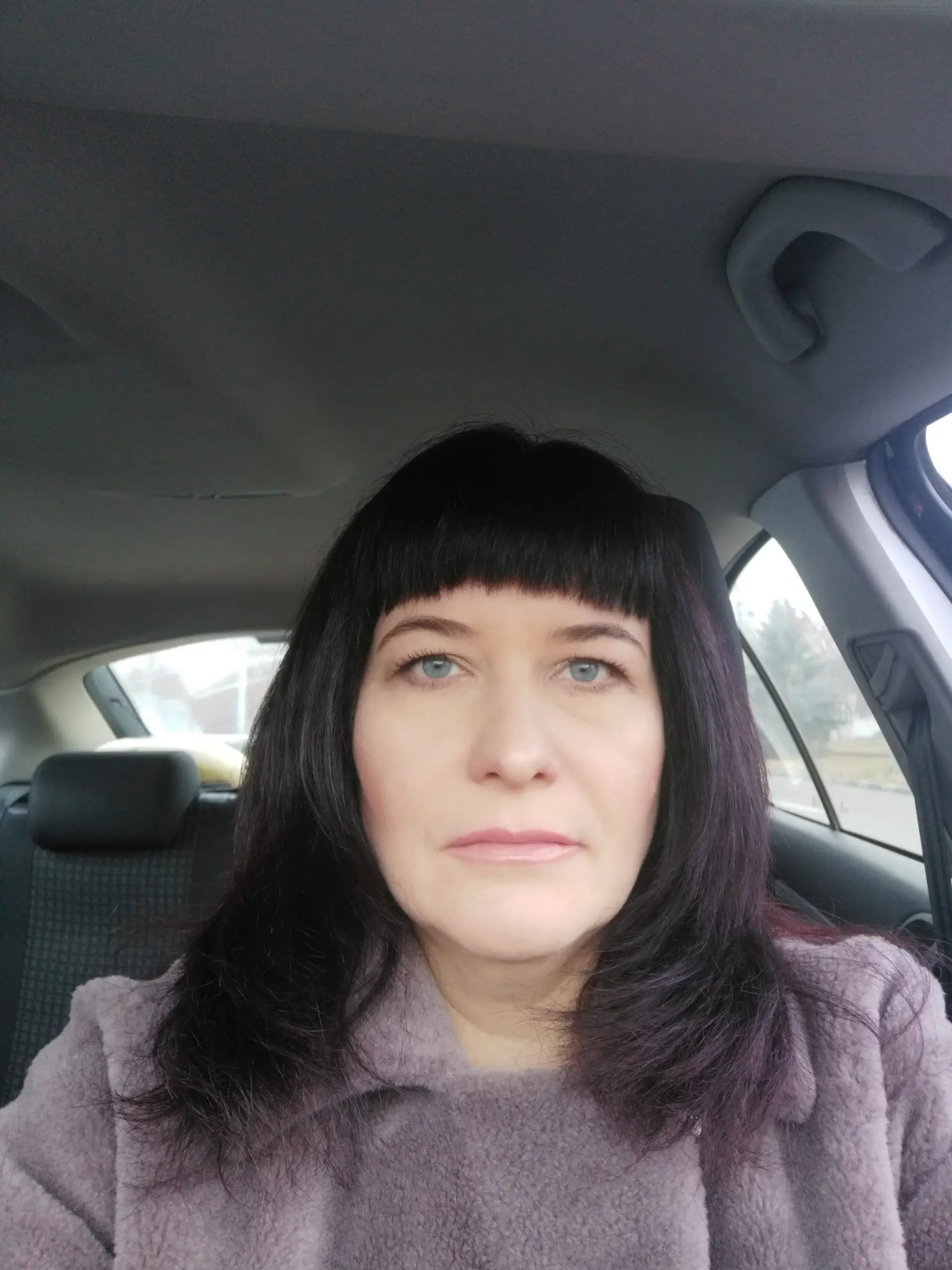 Zagrebelskaya Angela Valeryevna, 44 years old, endocrinologist (Kharkiv)
I worked as the head of the Endocrinology Department, and now I have to leave my clinic due to constant shelling. Now I advise by phone everyone who needs my help.
...Read More
We work with volunteers to help our people in Kharkiv. They deliver insulin to the needy, I adjust the doses or transfer to those that are available. I also help with thyroid hormone compensation.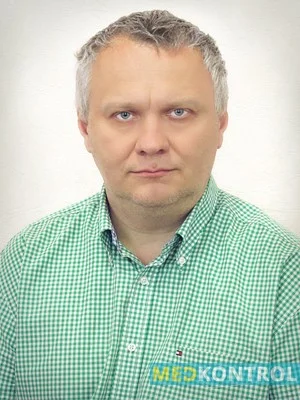 Kustodinchev Alexander Yevgenyevich, 54 years old, child psychiatrist (Mariupol)
I worked in a special school for children with special needs in Mariupol. On February 24, 22, when the war broke out, the school was closed. Almost a month, he was at home until 19.03.22, after which he managed to leave for the west of the country. Now I am in the village near Truskavets with friends, trying to correct my mental state. In April, the mothers of my patients started calling, who also managed to leave.
...Read More
They talked about what they had been through and asked for my advice. In almost all cases, I do not know what to say, it remains only to listen and express support. After these calls, I feel the need to support from the feeling of confusion and understanding the impossibility of providing real help to my patients. However, I started looking for a new job, because I think that my specialty will be very necessary for parents and their children, who were also forced to leave their homes. Now it is very important for all of us to make an effort to find an opportunity to help each other in today's difficult circumstances.